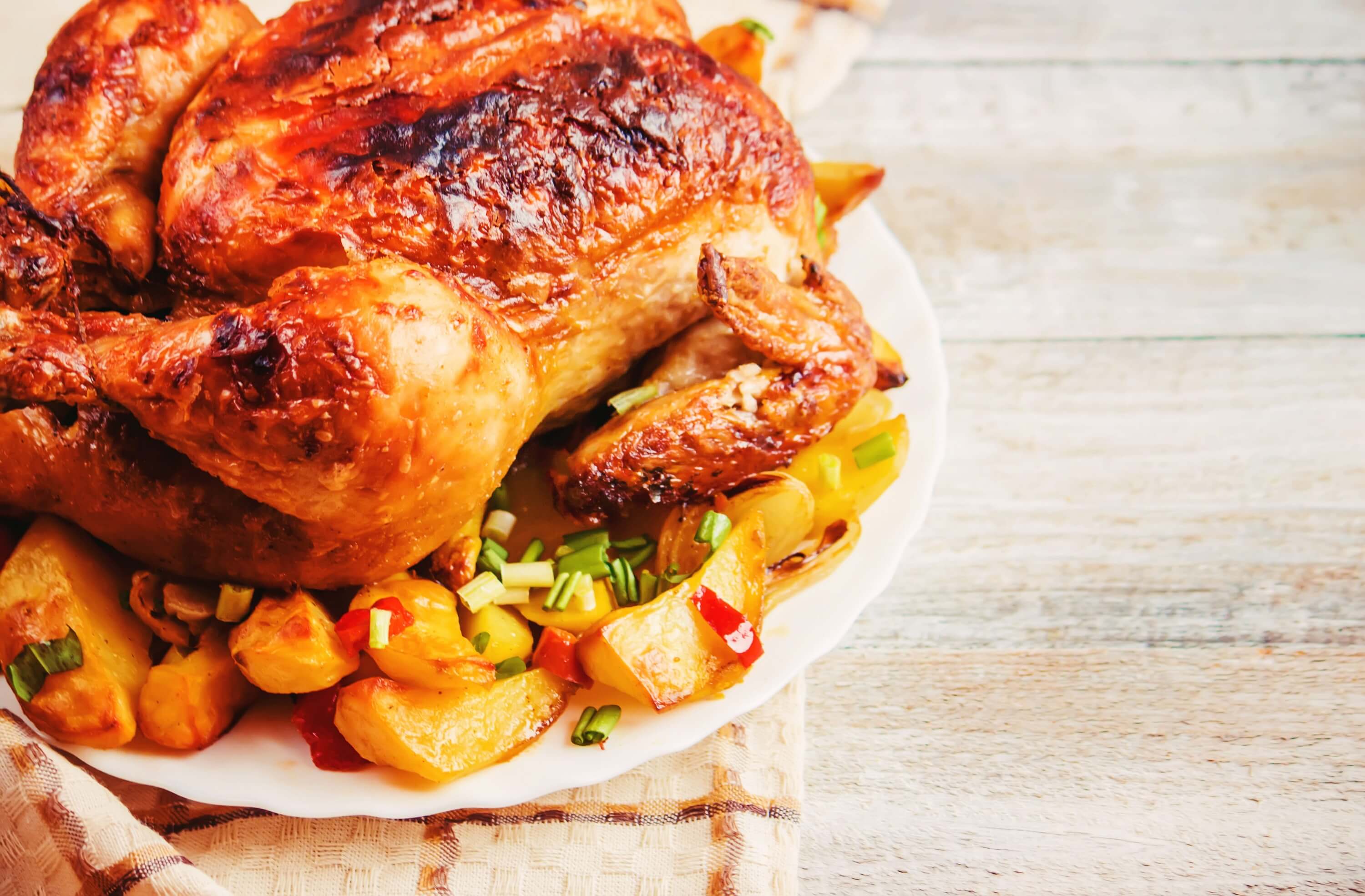 Thanksgiving is almost here, and that means spending time with family and eating great food. One of the most popular ways to cook the bird is to deep fry it—a delicious Thanksgiving practice we can definitely get behind. But deep fryers, with their hot grease and long-cooking times needed to fry your turkey to crispy, juicy perfection, can also be dangerous. To help you avoid disaster over the holidays, our team of Terre Haute fire restoration contractors has a few safety suggestions.
via GIPHY
Popular Science
summarizes the situation
like this:
"Let's be clear: Deep-frying is the most dangerous way to prepare your Thanksgiving turkey. But every year, countless courageous cooks do it anyway. Some successfully fry up a magnificent bird. Others set off explosions, light their homes on fire, or wind up in the emergency room. Take these essential precautions to deep-fry a turkey without killing anyone in the process."
According to the
National Fire Safety Association
, Thanksgiving is the peak day for home cooking fires each year. In fact, in 2015, fire departments across the United States responded to an estimated 1,760 home cooking fires. At least 900 of those can be attributed directly to deep fryers.
Cooking Safety from Terre Haute Fire Restoration Contractors
In our 25+ years providing
fire damage restoration services
to the greater Wabash Valley area, we've seen a lot of damage from home and business fires. We want our community to stay safe this Thanksgiving, so we have a few tips for cooking with care.
Stay close to where you're cooking – whether that's in the kitchen or in the backyard with a turkey fryer. Don't leave home when food, especially a turkey, is in the oven!
Whether you're using a deep fryer or going the more traditional route, keep kids and pets away from stoves and fryers, as well as stove tops, hot liquids, and hot steam.
Keep the kitchen floor clear to avoid tripping over toys, winter coats, or the napping dog!
Keep matches and utility lighters out of the reach of children — up high in a locked cabinet.
Make sure your smoke alarms have fresh batteries and that they're working. Be sure to test them at least monthly.
Deep-Fried Turkey Safety Tips
When it comes specifically to frying a bird on the big day, there are a few critical considerations. To keep you, your family, and your home safe on Thanksgiving, take specific care to avoid the following:
Don't Deep Fry a Frozen Turkey. Frozen turkeys are full of moisture, and hot water and oil don't mix. To avoid giant flames shooting out of your deep fryer, be sure to let the turkey thaw completely.
Don't Use Too Much Oil. Before you put your turkey into the fryer, pay careful attention to how much oil you put in. If you add too much oil, it'll run over when you add the turkey, adding oil directly to the burner flame. The results of this can be catastrophic.
Don't Let the Oil Get Too Hot. By 400-425 degrees, oil can catch on fire by itself. Keep a thermometer handy and keep a close eye on the temperature of your oil throughout the cooking process – aim for 350 degrees. Smoking oil is the first sign of trouble and a clear indication that your oil is too hot.
Don't Deep-Fry Indoors. Protect yourself, your family, and your home by deep frying only outdoors. This means out of your garage and off your wooden deck, as well. Remove anything flammable from the immediate vicinity of your fryer. This may seem like overkill, but if something does go wrong, you'll be glad you were prepared.
Now that you're armed with smart safety tips, you can fry this Thanksgiving with confidence. Looking for a handful of recipes to pull off the perfect dinner? Take a look at these. Stay safe, and have a great Thanksgiving holiday! Have a
home improvement
or
restoration project
we can help with? Our team of Terre Haute contractors is ready to assist with your home upgrades or repair. Give us a call for a
free estimate
.