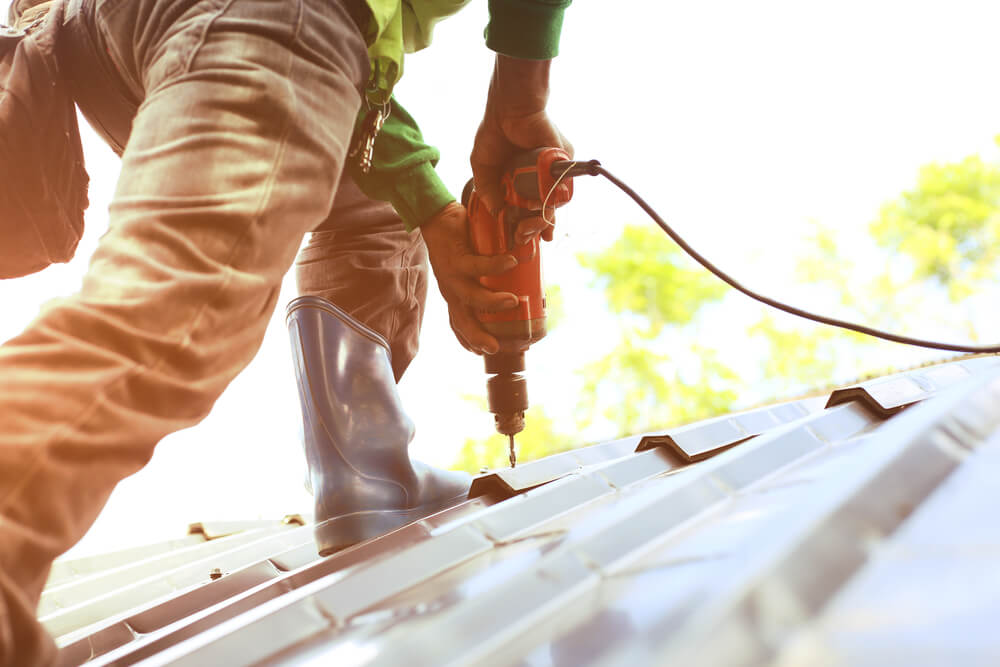 If you need roof repair in Terre Haute, you probably have a lot of questions. We're here to answer those questions with an introductory guide to everything a smart homeowner needs to know about roof repair and replacement.
Common Signs Your Roof Needs Repair
There are several potential indicators that your roof needs a little TLC. First and foremost is the condition of your shingles. Shingles age over the years and eventually will need repairing or replacing. Loose or missing shingles, shingles that have curled edges and shingles with cracks are all signs that your roof needs some attention.
Severe or prolonged weather events such as melting snow, heavy spring rains, and hail storms can all do serious damage. If you see any signs of mold or water intrusion in your home, it's crucial to start remediation and repair as soon as possible.
Finally, if your roof is old, it might be time to replace it, especially if it's over 20 years old. While roofs today are generally solidly built, weather and other factors can age them faster.
Repair vs. Replace
Often, simply replacing affected or damaged shingles will do the job and leave you with a fully functional roof. If you're not sure, it's a smart idea to first call a licensed contractor to check the underlying materials. The contractor should be able to tell you whether the damage is confined to the shingles or has spread further, meaning a bigger repair or replacement is necessary.
On the other hand, if your home is showing signs of water damage and infiltration, including mold, the damage to your roof may be severe enough to warrant a replacement.
Other signs that indicate replacement instead of repair include recent storms or natural disasters and the overall cost of replacement versus repair. In the end, each homeowner needs to consider cost, time involved, potential disruption to the household and daily life, materials and aesthetics before making the decision.
The Dangers of DIY
DIY roof repairs can be dangerous, costly, and create bigger problems if not done correctly. That's probably true of many home repairs but in the case of roofing, it's especially true.
Your roof is one of the priciest parts of your home. Replacing it yourself may not actually save you money and can even cost you more down the road, especially if you have to hire a contractor to fix your mistakes.
Even if you're only tackling a repair job as opposed to a full replacement, the risks may outweigh the benefits. You could void your roof warranty if one is still in effect. Additionally, no matter how careful you are, it's possible you'll miss damage that a professional would have spotted. That kind of mistake can mean an even bigger and costlier repair or replacement job.
Finally, there's the overall aesthetic to keep in mind. Calling a professional roof repair company in Terre Haute, Indiana can help maintain uniformity in the look and color of your roof, which will increase the value of your home.
Call a Contractor You Can Trust
We recommend selecting skilled roof repair contractors in Terre Haute, Indiana. But how can you tell a good contractor from a bad one? After all, the untrustworthy and inexperienced contractors can easily look and sound like the reliable and skilled kind.
First and foremost, look for a licensed contractor who is willing to show you proof of insurance and references. If a contracting company isn't willing to provide contact information for satisfied customers, they may not have any.
A good contractor will also happily listen to your concerns and address all your questions. Hiring a contractor for a big job like roof replacement or repair can be a complicated endeavor. Experienced and trustworthy contractors know this. They want their clients to be satisfied and to feel comfortable with the decision to hire them.
So if you get the sense that you're disturbing or annoying a contractor with reasonable questions, you might want to move on to one of the other Terre Haute roofing repair companies on your list.
Budgeting for Your Roof Repair in Terre Haute
Unless you're planning a minor repair, the total cost for a roof job can be significant enough to mean you'll need to explore financing options. You can explore home improvement loans through your bank, a second mortgage, or an FHA Title I home and property improvement loan.
Rogers Home Improvement also offers a number of financing options that may be a better fit for many homeowners. We start with a free estimate, then we help you establish a working budget.
RHI can help Hoosier homeowners and business owners secure easy financing for roof repair in Terre Haute and throughout the greater Wabash Valley thanks to our partnership with EnerBank, one of the leading home improvement lenders in the U.S. Best of all, EnerBank's financing options don't involve using your home as collateral.
Are you ready to get your roof in shape with a team you can trust? Rogers Home Improvement is backed by 25 years of community experience, and we'd love to help you understand your options and plan your project.
Thinking about a roofing or home improvement project? Get in touch with us today for your free estimate.