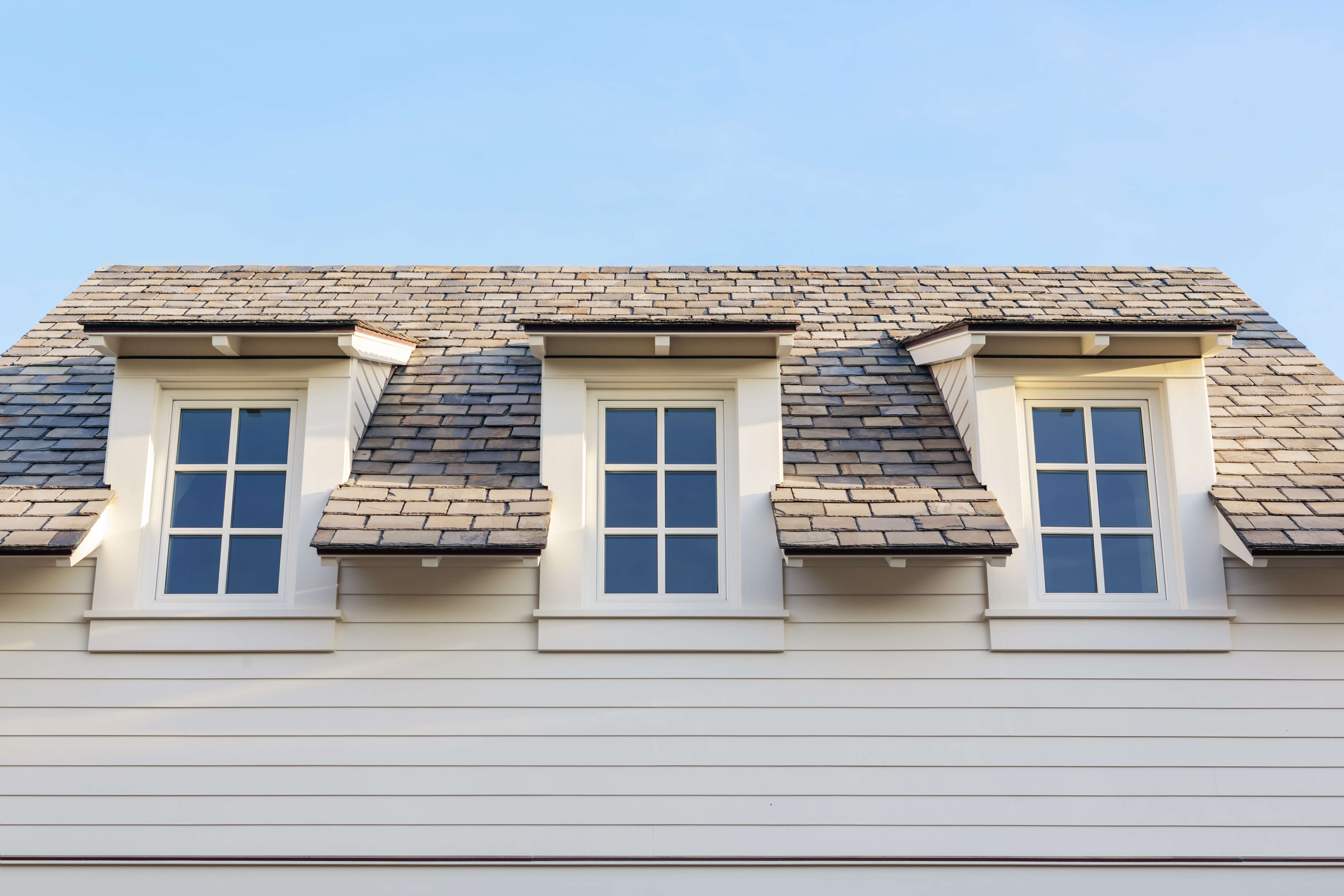 Replacing your home's roof and siding are likely two of the largest home improvement projects you'll undertake as a homeowner. With that in mind, should you consider tackling both of these projects at the same time? Well, that depends. However, you should know that roofing and siding replacement are often done together. To make an informed decision about whether or not this is right for you, let's take a look at the pros and cons.
Why do homeowners have roofing and siding replacement done together?
There are a few distinct advantages to handling both projects at the same time. This is especially true if you know the entire exterior of your home needs an update.
What to Consider During a Replacement
1. Consistent appearance
Both roofing and siding are typically replaced due to damage or a desire to update the exterior look of your home. Whether it's for curb appeal in preparation for selling or simply time for a beautification project, updating both at ones gives you more freedom. Now you don't have to think about what your fresh new siding will look like with your old roof, or vice versa! It can be a completely blank slate, and a real opportunity to have exactly the look you want.
2. Avoid damage during install
When installing a brand new roof, it can be tricky to avoid damaging the siding during the removal phase. But it can also go the other way around. Of course, an
experienced roofing or siding contractor
will be careful, but it's possible to cut out the risks altogether. Taking care of your roofing and siding replacements together makes both jobs easier and can avoid the possibility of this kind of damage.
Additional Factors to Think Through
3. Maximize the energy efficiency of your home
New siding can increase the
energy efficiency of your home
, as can a brand new roof. But when you do one without the other, you often leave substantial leaks that can add heating and cooling headaches. Remember your roof and siding work together to protect your home from the elements. When you think of them as one big system, it makes sense to replace everything at once to maximize efficiency.
4. Save money overall
There's no denying that roofing and siding replacements are both big jobs, and big home improvement jobs can get expensive. However, when you hire one contractor and one crew to do the whole thing at once, you typically save money on labor. Simply put, while it might cost a little more upfront, it will end up being cheaper than doing both projects separately.
Opting for Separate Projects
1. One was recently replaced already
If you just purchased a house with a brand new roof but it could use a siding refresh, you probably aren't eager to pay for a second roof right away. Replacing the roofing and siding at the same time makes the most sense when you can plan ahead for the job. An experienced contractor will help you work with what you already have and do the best possible job.
2. Financial barriers
For many homeowners, budget is a major consideration when it comes to big home improvement projects. For those in need of a Terre Haute roofing and siding replacement, remember that Rogers Home Improvement offers financing which may allow you to make your dream of a fresh exterior a reality. And remember, handling both at once can save you money in the long run.
Getting Started
Once you know whether you plan to replace your roof and siding together or one at a time, it's time to find an experienced contractor to get the job done right. In addition to a two-year workmanship guarantee, Rogers Home Improvement also offers several financing options through EnerBank, America's home improvement lender of choice. We can even help you decide which home improvement projects to prioritize.
Give us a call or email today for a free quote, and we can help you plan for your roof replacement, siding replacement, or both!