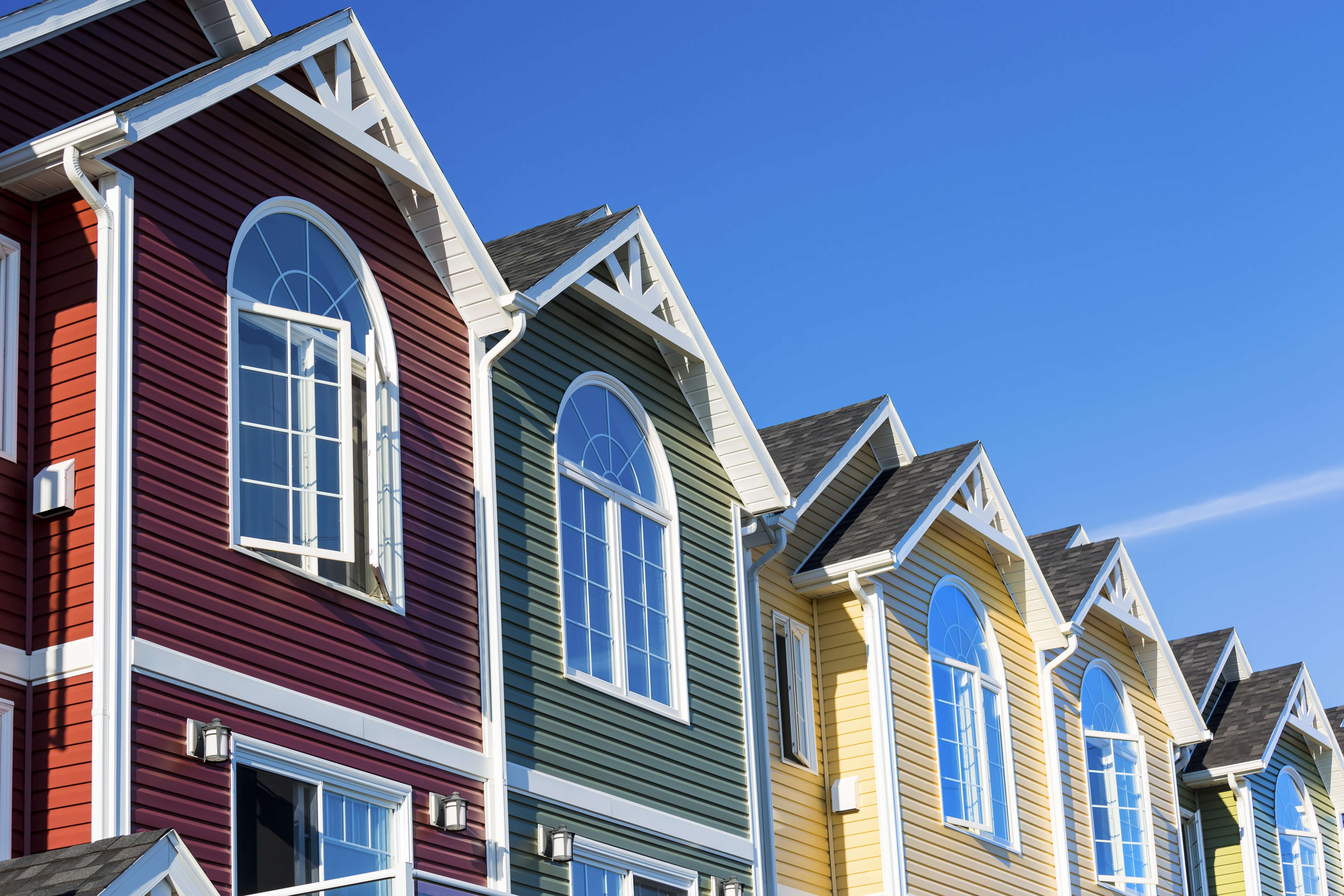 Vinyl siding is by far the most popular choice for siding homes, and for some very good reasons. It's inexpensive, it's weather-resistant, and it can even make your home more energy-efficient. But despite its many advantages, vinyl siding still hasn't always quite the reputation for being the most beautiful way to cover a home. Thankfully, that is beginning to change. Vinyl siding contractors know that modern vinyl siding can be not only a great economic choice, but a great aesthetic choice for your home as well. With more colors than ever to choose from, when installed correctly vinyl siding can give your home the look you've always dreamed of.
6 Vinyl Siding Looks We Love
The bold farmhouse look
Gone are the days of vinyl siding contractors only offering a limited color palette. This farmhouse exterior takes the bold approach with a rich and impressive red siding. This aesthetic looks great with the original design of the home and doesn't compromise its integrity.
The traditional look
Older homes don't have to lose their charm when they're updated with vinyl siding! This gorgeous Victorian home shows how vinyl siding contractors can create a classic look. Notice how the siding color is carefully coordinated with the trim and shutters, making it look like it's always been there.
The quirky and unique look
If you think only ordinary and predictable homes feature vinyl siding, think again. Check out this quirky and unique home. In addition to having a fun and beachy look, this home showcases a slightly different style of vinyl siding. A primary feature is the use of clean, modern lines to look put together.
The rustic retreat
This home perfectly blends modernity and rustic charm, making it feel cozy and at home in the mountains. And guess what? That's vinyl siding. The combination of natural materials, such as the wooden beams and stone steps, really give this one a country look. The mix proves you can have the rustic look without living in an actual log cabin.
Mixed and Mimicked Materials
The mixed siding feel
Vinyl siding doesn't have to be an all-or-nothing decision! Plenty of homeowners utilize vinyl siding on part or even the majority of their home, while also including another siding material to change up the look. This sleek home shows how impactful that can be, using a rich brown siding and black trim that gives a bold and sophisticated appeal.
The cedar shake appearance
Love the look of classic wooden shakes but need the many benefits, and price, of vinyl? This home offers both. Vinyl siding that mimics the look of wood can be a nice compromise for many homeowners. Check out how it's used on this stunning home.
Give us a call today and let us put our 25+ years of home siding experience to work for you!