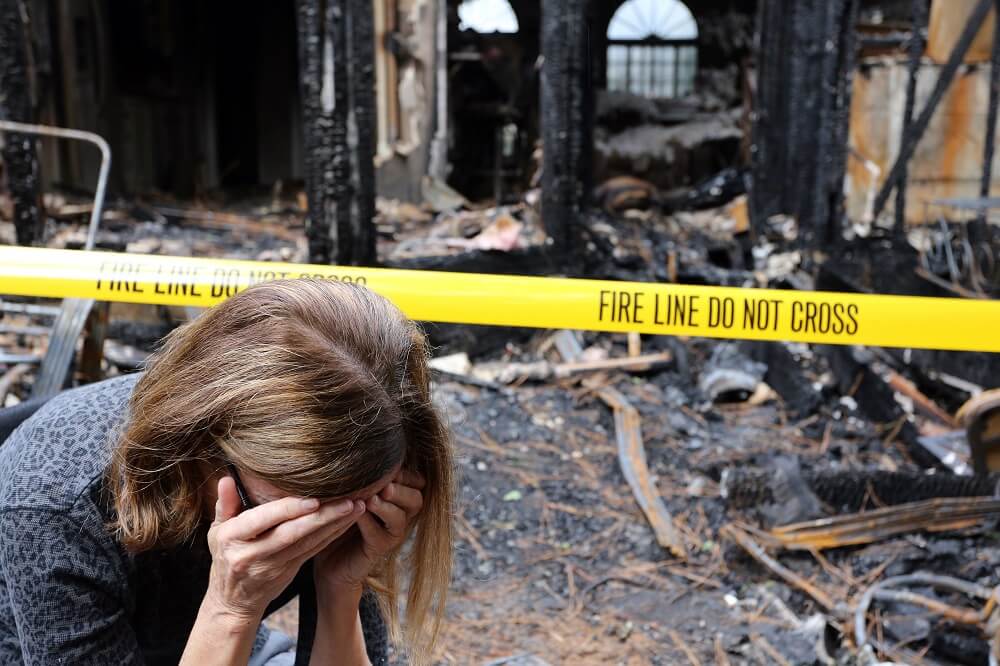 If you've unfortunately experienced a house fire, you're not alone. Approximately
358,500 house fires happen in the US each year
, leaving behind property and emotional damage. While recovery can be daunting, a trustworthy fire damage restoration service can help get your home, and your life, back on track.
Step 1: Asses the Fire Damage
It's important to have a plan and know
what to do after a house fire
. As soon as it's safe, you'll want to have the damage assessed as soon as possible. The longer you wait, the more damage can occur. An
emergency assessment
should be provided by any company offering
fire damage restoration
services, like Rogers Home Improvement. An assessment includes touring the property and taking note of the scope and scale of the damage. Since some damage can be invisible to the untrained eye, it really is important to bring in professionals to avoid more problems down the line.
Step 2: Start Water Damage Restoration
Before the restoration work begins in earnest, the first thing to do is tarp and seal your home to prevent further damage. Fire damage cleanup often means water damage too. Water damage occurs when the fire is extinguished, as well as when fire causes pipes to burst or creates holes in roofs or exterior walls. A restoration team may seal off certain areas to protect undamaged parts of your home.
Step 3: Start Fire Damage Cleanup
After a fire, a home often looks dark and "charred" due to damage from both flames and smoke. During the cleanup phase of fire restoration services, our team will remove materials that are too badly damaged to restore, like carpet, furniture, drywall, and doors. We'll also remove soot and smoke from surfaces, and clean walls or carpet that are can be salvaged.
Step 4: Perform Repairs and Renovations
Rebuilding may seem daunting, but your fire restoration services team has got it covered. With your guidance, we can
replace fire damaged floors and walls
, make the necessary repairs, and even
offer renovations
to make your home look and feel better than before. All of this allows you to get back to what's really important: living your life in a safe home.
If your home has suffered fire damage, give us a call at (812) 238-0154. We offer 24/7 emergency support for fire and flooding.