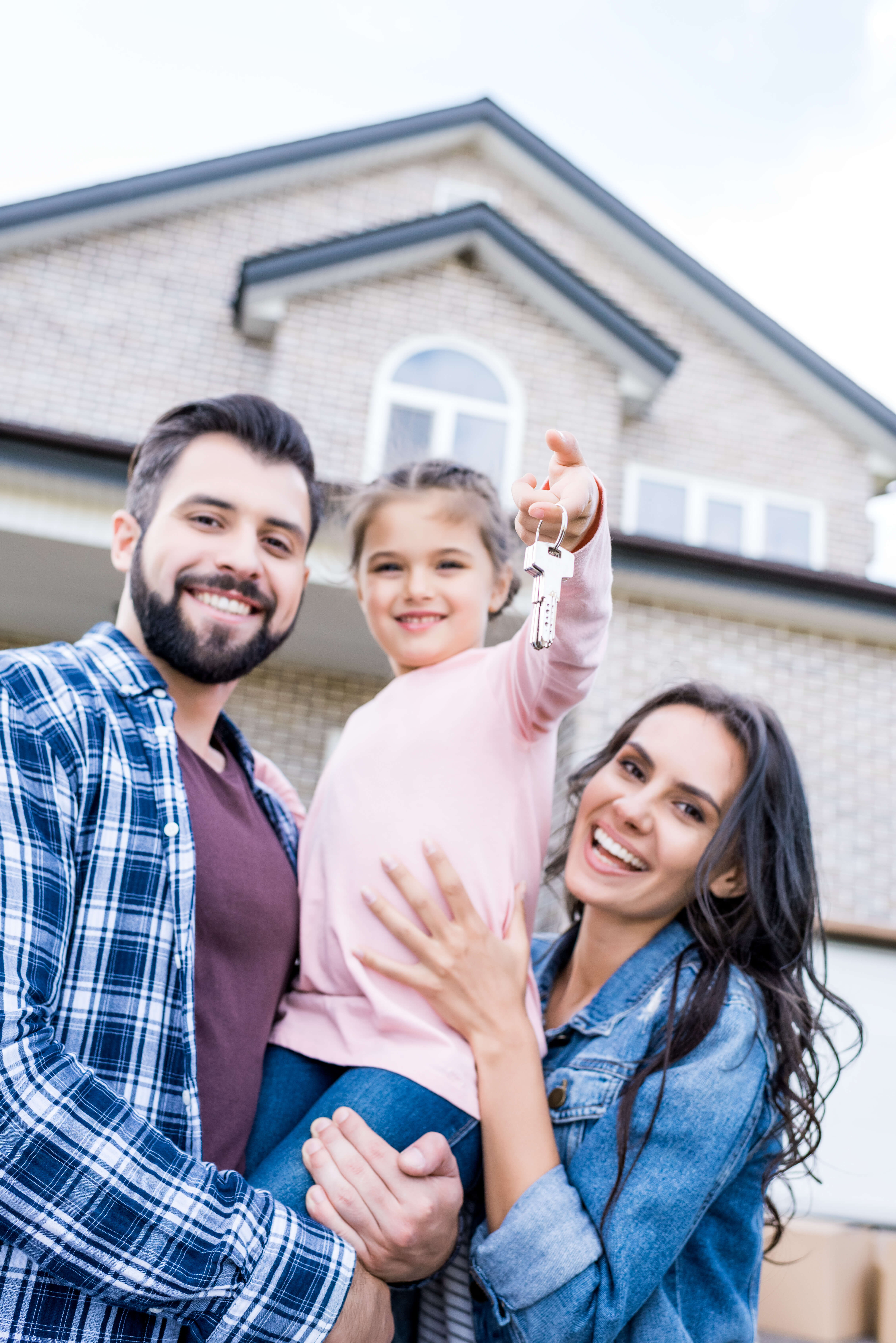 As we say goodbye (and maybe good riddance!) to winter's chill, you might be thinking about making some changes to your home this spring season. Imagine a new roof as a great new hat for your house. It offers protection and style while keeping everything covered right where it needs to be.
How Much Value Does A New Roof Add?
It turns out that a new roof is one of the best exterior renovations in terms of both buyer appeal and value enhancement. On average, owners recoup 105 percent of the value of a new roof at resale. That's an impressive ROI for a home renovation project!
Most of the time, we see the exterior of our homes from eye level. That stylish and secure front door is like a  welcoming smile, greeting us every time we enter. But a roof helps keep the entire structure together, offering important functionality and aesthetic appeal.
Why A New Roof Is A Good Investment
A new roof looks great. Maybe it's less like a new hat than like having a great head of hair that looks terrific when the sun hits it just right. A roof is the crowning glory of a home.
A new roof can spruce up a home's appearance, making everyone in the neighborhood take note. There are so many colors, materials, and styles of roofing material, from economical asphalt or metal to more durable clay or slate tile. The right roof is a key part of a home's appeal.
A new roof protects a home from the elements. We've all seen unsightly water stains, or that television trope of a room full of buckets to catch drips. When water gets in, the very lifespan of a home is threatened.
A new roof also protects a home's inhabitants, the people who sleep under it nightly in all kinds of weather.
A new roof sends the signal that a house is well cared for. It's no wonder that potential buyers eye a roof renovation with special interest. When a homeowner cares enough to invest in exterior improvements that aren't at street level, it suggests similar attention to other, less observable elements—and with good reason.
People who care for their roof tend to care for their whole home.
Your home is an investment, whether or not you plan to sell it. A new roof is a proven way to protect and enhance it, and it's a great time to think about sprucing up your home for spring. Give us a call for a free estimate, and our expert team of Terre Haute roofers will walk you through the ins and and outs of a new roof or renovation.