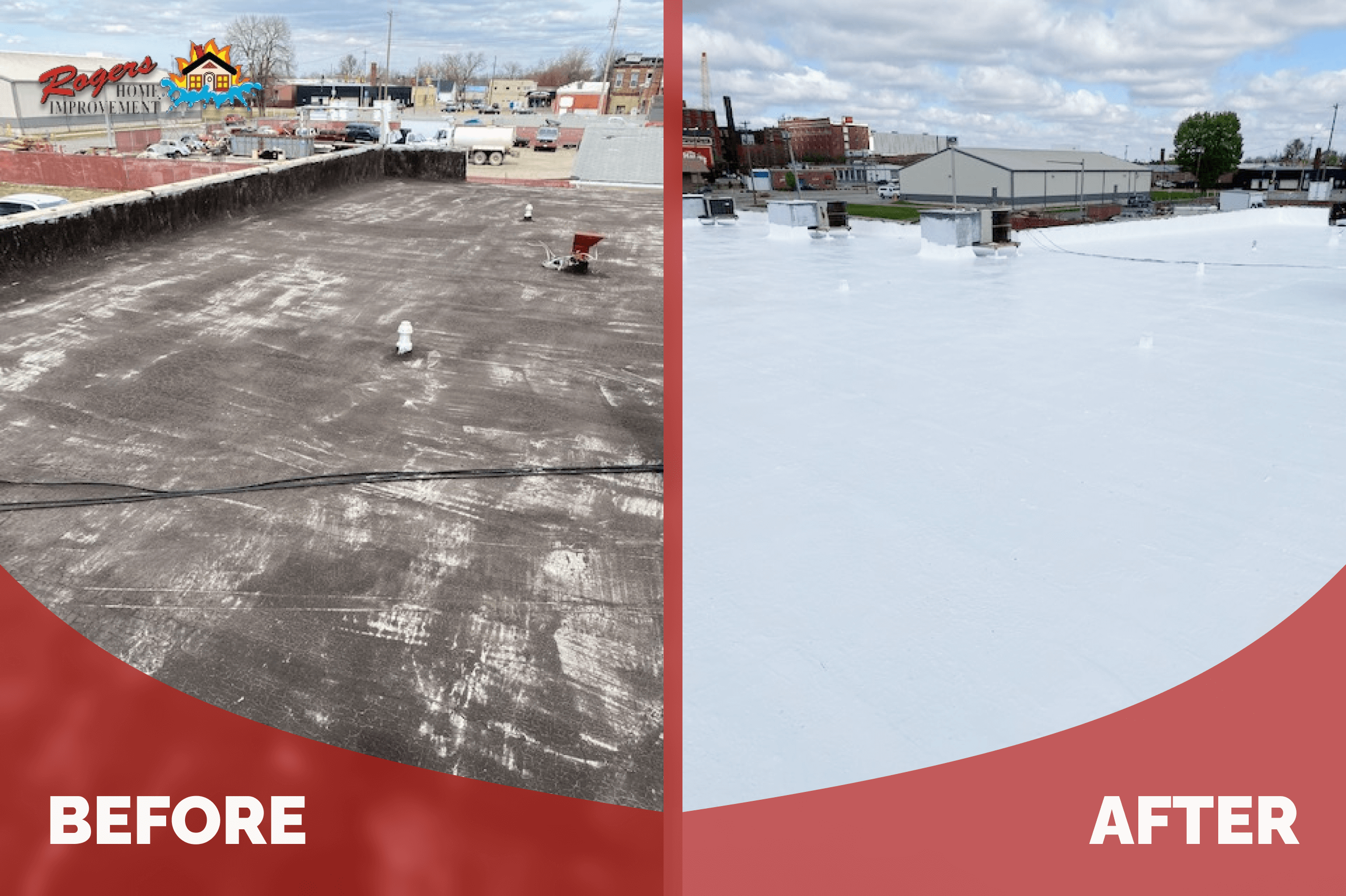 Looking for a sustainable, cost-effective option to restore or extend the life of your roof? We proudly offer a Silicone Roof Coating System from Mule-Hide—a green alternative for roof repair and restoration projects.
Extend the Life of Your Residential or Commercial Roof with a Silicone Roof Coating System
When a roof is in need of
repair, restoration, or replacement
, the damage can add up quickly. Skipping over regular inspection or maintenance can result in major trouble down the road. Keep a close eye out for the following issues:
Ponding water
Cracked or missing shingles
A sagging roof deck
Bowing rafters
Peeling or blistered paint
Visible damage
High-energy bills
A Green Alternative to Roof Restoration
Mule-Hide's superior silicone coating solution provides seamless protection and value when your roof is in need of repair. By coating an existing structure, the overall lifetime of a home or business roof is lengthened. This helps reduce the amount of construction materials headed to landfills each year, as well as save home- and business-owners money. In addition, a silicone roof coating system can also provide direct energy savings. Mule-Hide's expert system is all white and 100% silicone, meeting the CRRC cool roof requirements. The system improves the efficacy of rooftop air conditioning units, as well as reflecting solar energy to bring down interior building temperatures.
The Power of Silicone Offers Long-lasting Protection and Value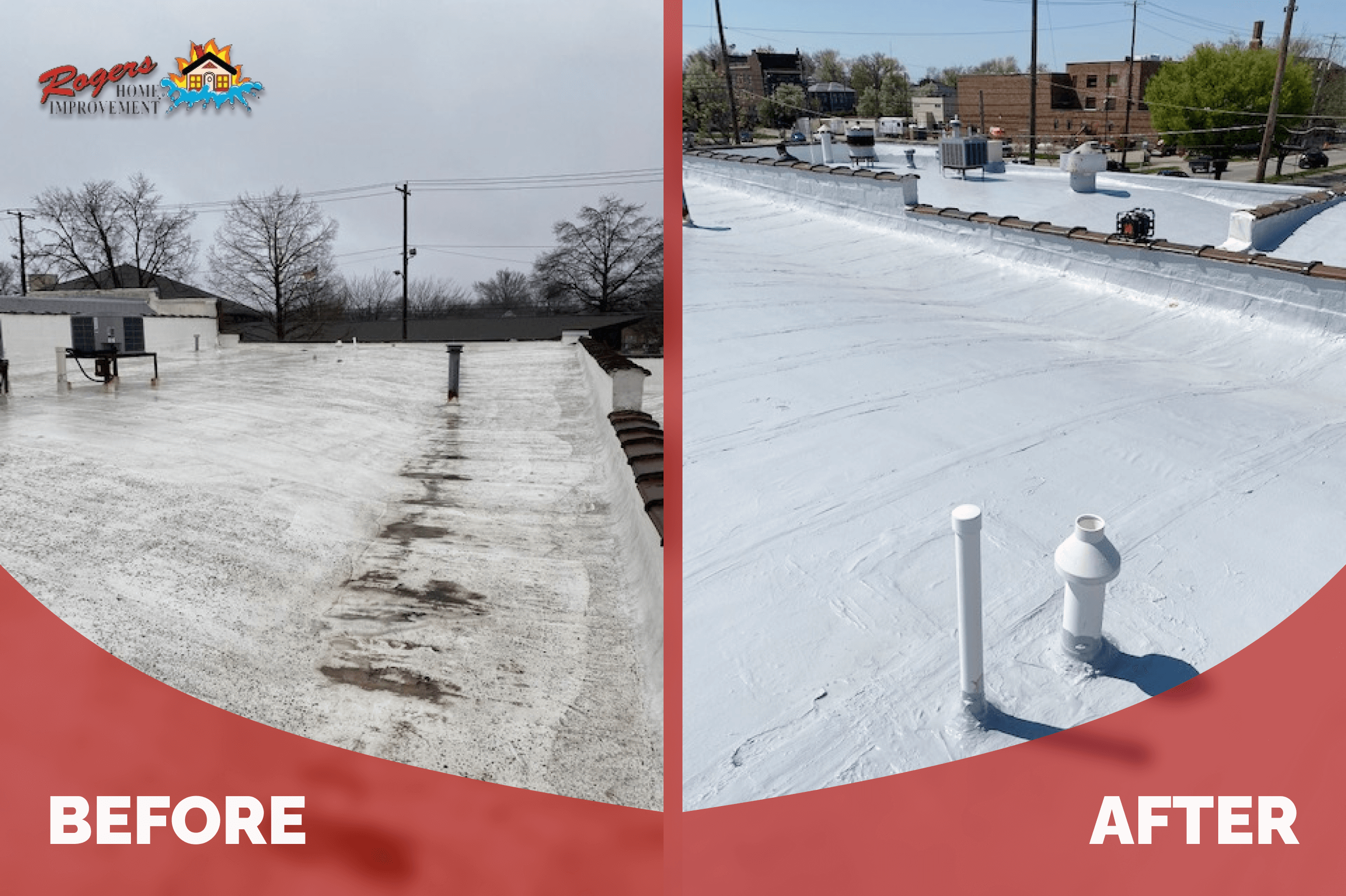 In addition to being an environmentally friendly restoration option that promotes energy savings, there are other critical benefits to using a silicone system. Here are just a few reasons why this system is so popular for homeowners across Terre Haute and the Wabash Valley:
Low water absorption gives this product superior resistance to ponding water
Quick cure time means recoating can often take place as a same-day service
The durable, low-maintenance system offers years of seamless protection
Solvent-free and VOC compliant for a low odor that helps reduce disruptions during and after application
Extends the lifetime value of a roof to save money on complete tear-offs/replacements or major repairs
Versatile application across many roof types, including asphalt, metal, concrete, PVC, TPO, and EPDM, among others
While you're planning your roof repair or restoration with a silicone roof coating system, consider
new siding
or
upgrading to energy-efficient doors and windows
for additional lowered heating and cooling costs. Have a few other
home remodeling
or repair upgrades in mind for this year? We'd love to
hear from you
. Need additional payment options? Ask us about our 12-month same-as-cash and traditional installment
financing
.