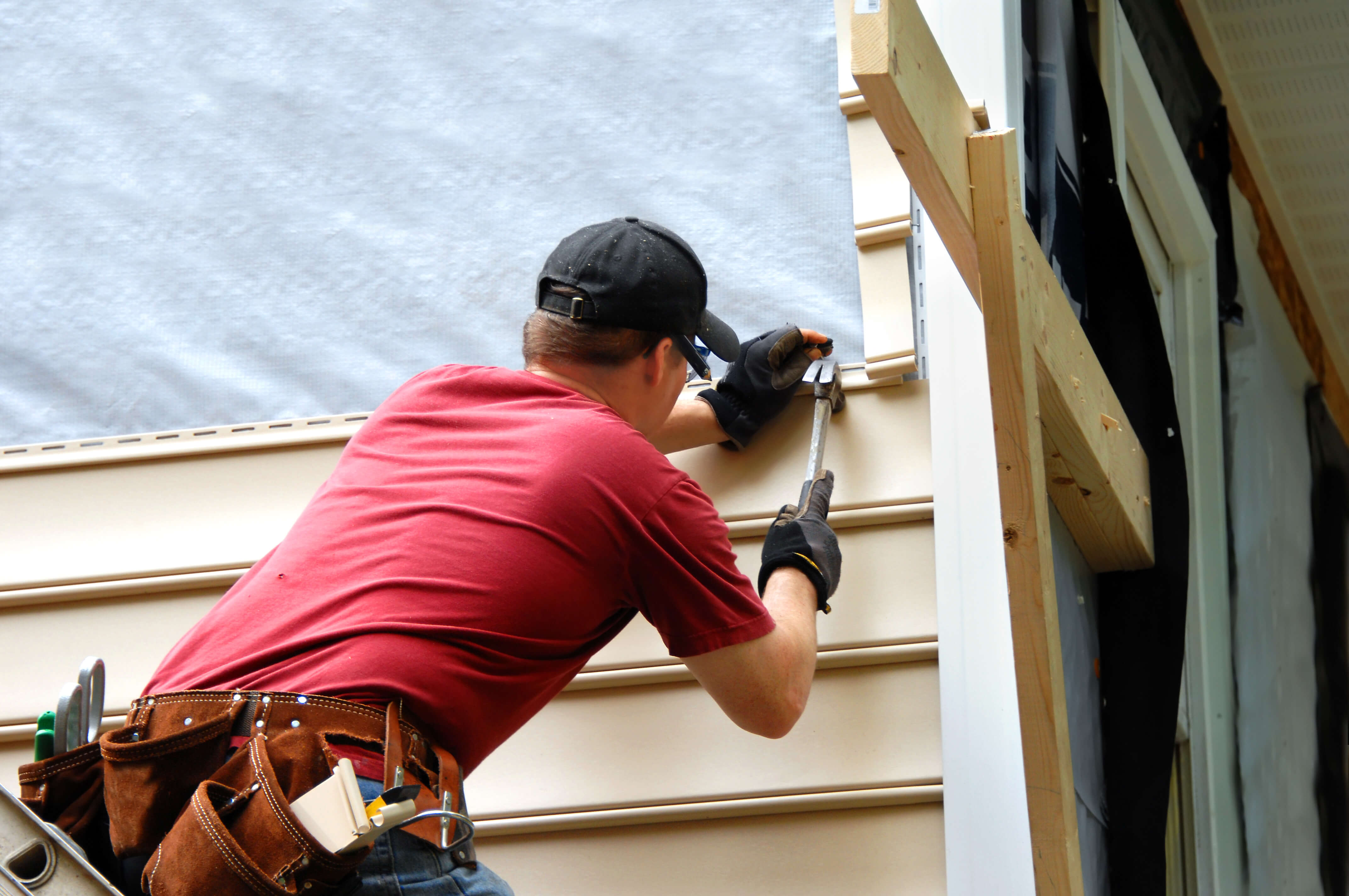 Few things impact the look of your home as much as its siding, in fact when we talk about the color of a house, we're usually talking about the siding. It's no doubt that new siding is a big undertaking and investment for your home and business, but it's also one that is often worthwhile.
New siding can make your home more attractive, help it withstand the elements, and even make it more energy efficient. Whether you are looking to increase the value of your home, refresh its look, or repair some damaged siding, we're here to help you prepare for your project! Good siding contractors will be able to talk you through all of the details, but before you start making calls it's nice to cover the basics.
When is it time for new siding?
Here's the good news: replacing the siding on your home offers a great return on your investment, as much as 93% according to some sources! So if you're able to invest in your siding, and you think it might be time, it's never a bad idea to go for it.
Older siding that's warped or otherwise damaged will need to be replaced. Remember that your siding is one of your home's first defenses against the elements. Check interior walls for signs of mildew, mold, or other water damage. It could be a sign that your siding is letting you down. Small or localized areas of damage may allow for repairs, rather than a full scale replacement.
Additionally, new siding gives you the opportunity to change the aesthetics of your home, just remember you'll have to live with your color choices for years! And finally, if you are considering selling your home, fresh siding will bump up the resale value.
Looking for other ways to add value to your home before putting it on the market? Take a look at this home improvement blog for more ideas.
Choosing the right material
Experienced siding contractors are here to walk you through all of your options, and there are many great choices when it comes to modern siding. Just like with other building materials, you'll find pros and cons for difference options. Old fashioned wood siding may be sustainable, but it requires more maintenance. Vinyl siding is affordable and long-lasting, but it may not always provide the aesthetic you're looking for. And of course, if you are doing repairs, your siding repair contractor will help you match the new siding to the rest of your home.
Siding and roofing contractors in Terre Haute have a lot of knowledge about the materials, and they should know a bit about what works best in your climate as well. For example, vinyl siding is by far the most popular choice in the Wabash Valley area, and can be both energy efficient and beautiful.
In addition, vinyl siding contractors can often provide options that mimic the look of wood without many of the associated maintenance or longevity problems. You'll also want to consider the color factor when making your decision. Do you want your home to stand out, or blend in, in your neighborhood? If you choose a trendy color, will you be happy with it in a few years? And of course, if you are looking to sell, you'll want to consider curb appeal as well.
The process of residing your home
The actual process of residing your home (or even repairing a section of siding) seems very straightforward: the old siding is removed and new siding is installed. That said, corners, windows, and other detail areas can prove challenging. Residing a home really isn't a home improvement project for beginners, and taking it on without experience can negatively impact your results. Even the highest quality siding will buckle and warp if installed incorrectly, and repairing errors can prove costly. This is especially true if water gets in and mold or other issues develop.
Choosing siding contractors for your next home project
Choosing the right Terre Haute contractor for your project is a vital part of any siding project. You'll want someone dependable, with plenty of experience, who will work with you to make your home the best it can be. It's a good idea to get several quotes from professionals before making a final decision, that way you can get a feel for the actual cost of your project. It's also wise to choose a contractor with roots in your area.
Rogers Home Improvement has over 25 years of experience in Terre Haute and the greater Wabash Valley, and we're ready to help you tackle your siding project with care. We offer a two-year workmanship guarantee on our projects, and we also have several financing options. If you're interested in a free project estimate, give us a call today.