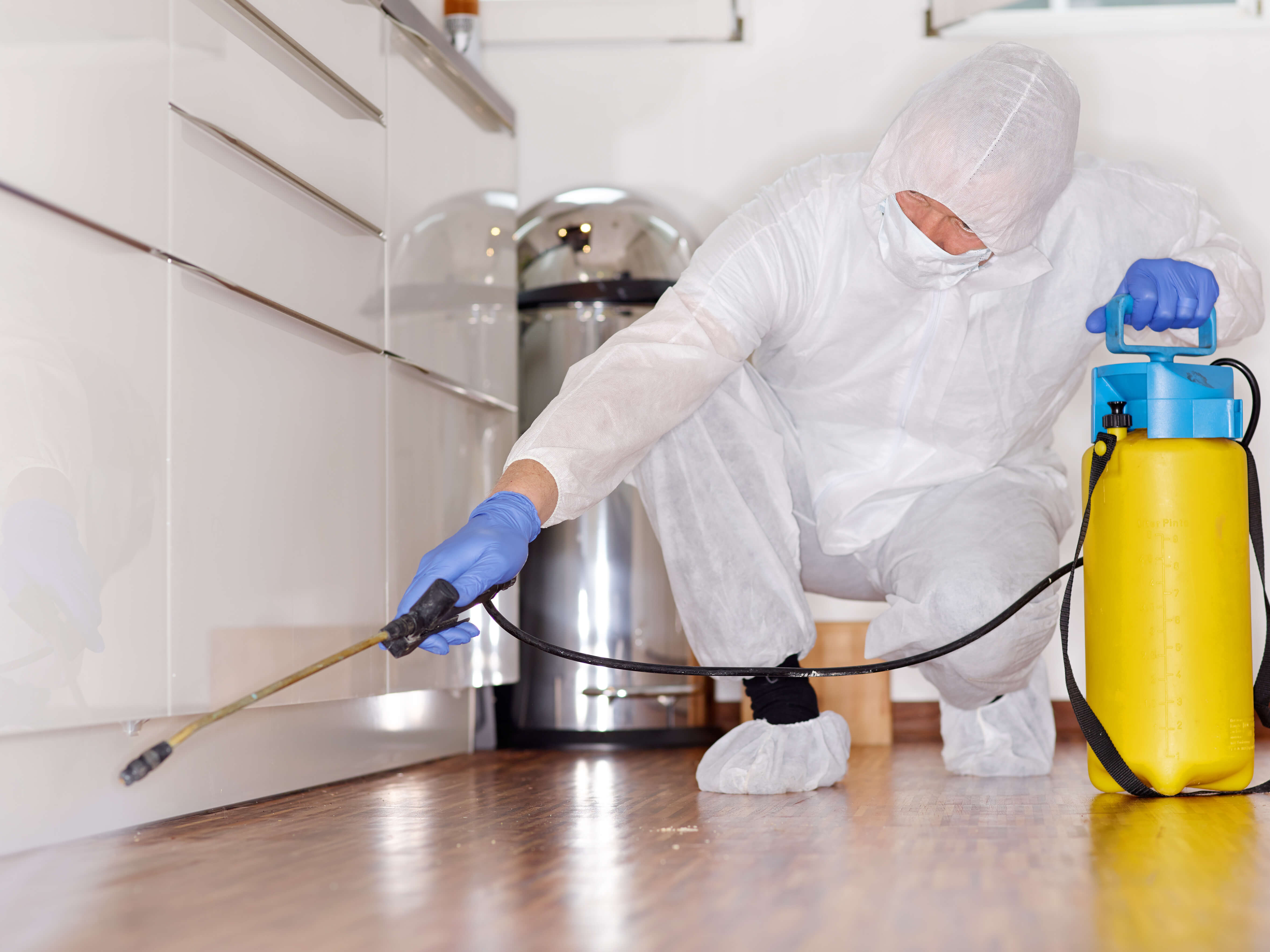 The novel coronavirus, also called COVID-19, is rapidly spreading through communities all over the United States, and the world. During these trying times, our thoughts are with every single member of our community, as we all try to do our part to flatten the curve and keep everyone safe and healthy. We understand that this is a stressful situation and many are overwhelmed. Essential businesses and high traffic areas of all types face particular challenges.
If you're struggling with how to mitigate the risks of coronavirus in Terre Haute, Rogers Home Improvement is here to help.
We're offering infection disease and biohazard remediation to stop the spread of COVID-19
We're now offering residential and commercial spraying of CDC and EPA approved Botanical Disinfectant to aid in the prevention and remediation of human coronavirus (COVID-19). What this means is that we are able to apply our Botanical Disinfectant, which has been shown to kill coronavirus and similar viruses in as little as four minutes, on a variety of hard surfaces, or order to help you mitigate the risks and prevent the spread. It's impossible to overstate how serious this disease outbreak is, and we, like you, don't want to take any chances.
In addition to killing COVID-19, our disinfectant kills 99.9% of viruses, bacteria, fungi, and molds. It eliminates odors, cleans, sanitizes, and deodorizes, all in one step. It even eliminates 99.9% of most allergens, and sanitizes soft surfaces in just two minutes. It is non-flammable, and it's a great way to clean and disinfect without bleaching, as it is derived from plants and contains no harmful chemicals. And while we know unpleasant odors might not be your highest priority right now, it also eliminates those and features a pleasant lemongrass grapefruit scent.
Wondering if you need virus remediation?
This product is primarily recommended for high traffic areas where deep cleaning just won't cut it, but it can be used anywhere. It is recommended for use in:
Public Buildings
Public Transportation
Multi-Family Housing
Residential Housing
Hospitals and Clinics
Doctor and Dental Offices
Ambulances
Nursing Homes
Hotels and Motels
Institutional Facilities
Correctional Facilities
Military Installations
Athletic Facilities
Retail Stores
Churches and Places of Worship
Schools and Colleges
Daycares
Veterinary Clinics
Barber Shops and Salons
Farms
Airports
Restaurants
Cafeterias
Food Processing Plants
For essential businesses in Terre Haute that must remain open while many are under quarantine, professional virus remediation is a great way to help keep your staff and customers safe. For those that have closed up shop during the outbreak, our remediation services may be a great option before reopening. And for group homes and multifamily housing, it's a great way to ensure the safety of all in common areas such as hallways, which cannot be avoided.
If you are unsure if your home or business is a good candidate, feel free to give us a call.
Social distancing
Regardless of whether or not you choose professional remediation, you should still follow all guidelines to minimize the spread of coronavirus. That includes social distancing, frequent and proper handwashing, avoiding touching your face, and cleaning all surfaces that may transmit the virus regularly. Remember that COVID-19 is a serious risk and is highly contagious, we all have to do our part.
And you can bet that our trained staff will be following these guidelines.
When public health is in question, it's always better to err on the side of caution. Give us a call to help. With our 25+ years of experience in the area, we're serious about keeping Terre Haute and the greater Wabash Valley safe and healthy.