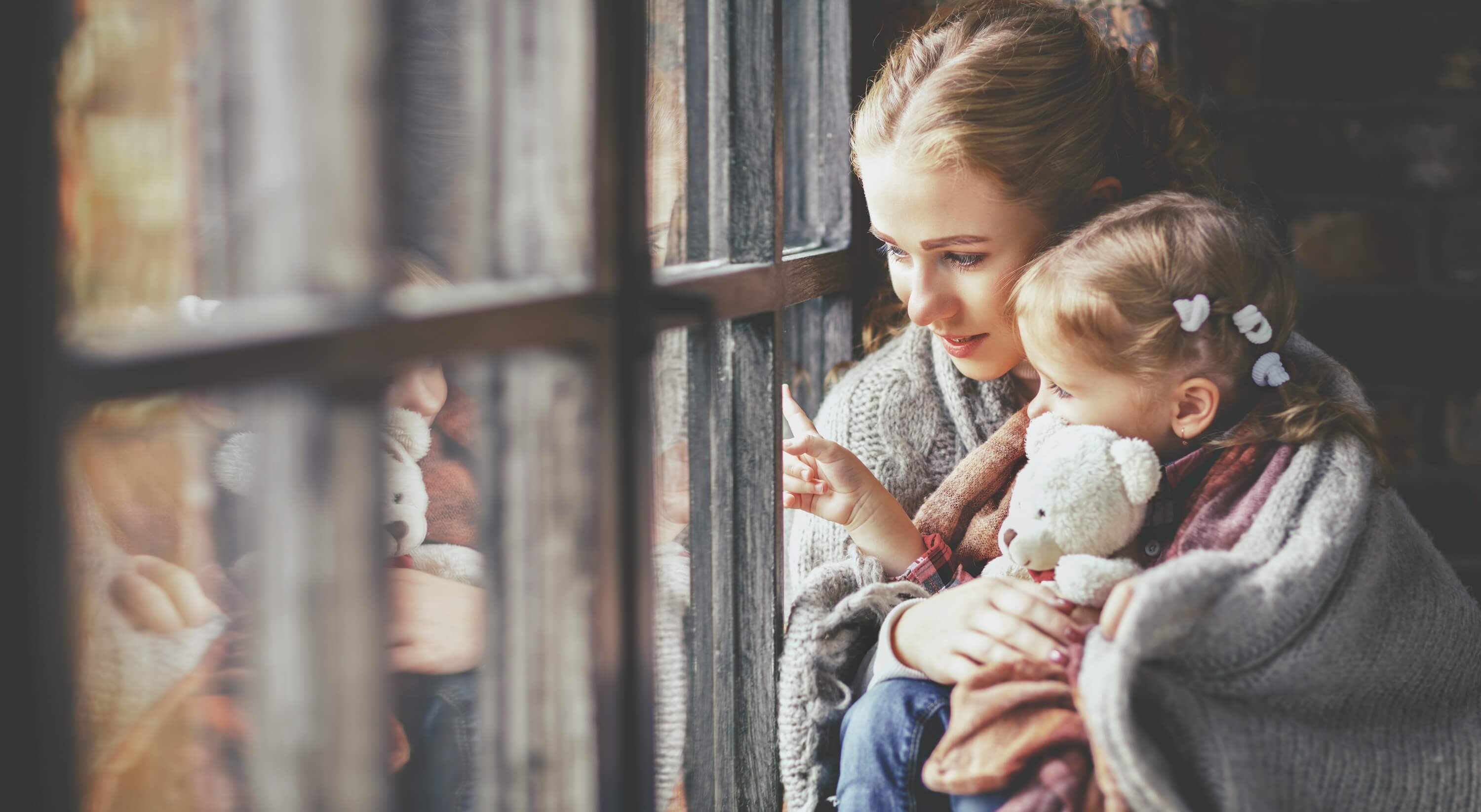 There's nothing quite like watching a fresh snowfall on a winter's day, especially from the warmth and comfort of your cozy home. But sometimes keeping your home cozy during the coldest months of the year can seem like a huge challenge. That's why our home improvement and remodeling experts have a few budget-friendly tips on how to keep your house warm, which means you should find it easier to stay comfortable all winter long.
Winter Home Warming Tips
Energy saving curtains. Insulating curtains can be opened to let in light and warmth when the sun is shining, and then closed on cold, gray days (or at night) to keep the cold out. They range in price from $20 to $100 and can reduce energy loss up to 25%, which is great news for your heating bill. They're available at most major retailers and online. In a pinch, even hanging up a blanket over the window can help warm a room.
Window insulation kits. Many companies make plastic window insulation kits, which are easy to use and generally cost about $3 to $5 per window. These kits involve sealing windows with plastic and tape, and they're especially useful in bedrooms. However, any kind of plastic, from a shower curtain to bubble wrap, can help seal up a drafty window. Draft stopper foam inserts, which fit along the bottom seal of a window or door, can also make a huge difference in keeping out the cold.
Change furnace filters. Regularly changing your furnace filters helps make your furnace more efficient, not to mention improving the air you breathe. They're simple to change, and a new filter runs around $10 (a little more if you're looking for a filter that's designed specifically to help combat allergens). Swapping out your furnace filter regularly can save 5-10% on your heating bill.
Find and seal leaks. Gaps in your siding, or around windows and doors, let out heat. You can help mitigate this heat loss by sealing gaps with caulk. A tube of caulk typically runs around $5 to $10, and a basic caulk gun will cost about $20. If the gaps are in a part of the house where aesthetic isn't your top priority, such as a garage or utility room, you might also consider using a foam insulation spray.
Reverse your ceiling fans. If you have ceiling fans, knowing how to stay warm in a cold room could be as easy as flipping a switch. They should be set to rotate counterclockwise in the summer to keep your home cool, but for the colder months you'll want to reverse them to run clockwise. The clockwise motion pushes warm air down toward the floor, helping you get the most out of your heating. Here are steps for how to reverse a fan's direction.
Clean your gutters. Keeping gutters free of debris allows water to flow freely can help prevent icicles forming on the outside of your house. Ice on exterior walls works against your home heating efforts, and it can also damage your roof or cause harm to other parts of your home due to snow melt, so stay on top of the situation and make sure you clean those gutters this winter!
Close up your chimney. If you have a fireplace, it can let a lot of heat out of your home. Make sure the flue and draft are closed. You can also consider blocking it with a fireplace blanket or draft stopper. These can get pricey, but it's an investment you can use again and again every winter. If you don't like the look of a draft stopper in your fireplace, consider a chimney balloon, which run around $50.
Add additional insulation. A poorly insulated attic or crawl space is a major way to lose heat. Nowadays there are many options for insulation, including fiberglass and spray foam. The cost will vary depending on the type you use and how large of an area you're insulating.
Worried about staying warm or keeping heating costs under control this season? Get in touch with our team of home improvement and remodeling experts in Terre Haute for a free estimate.