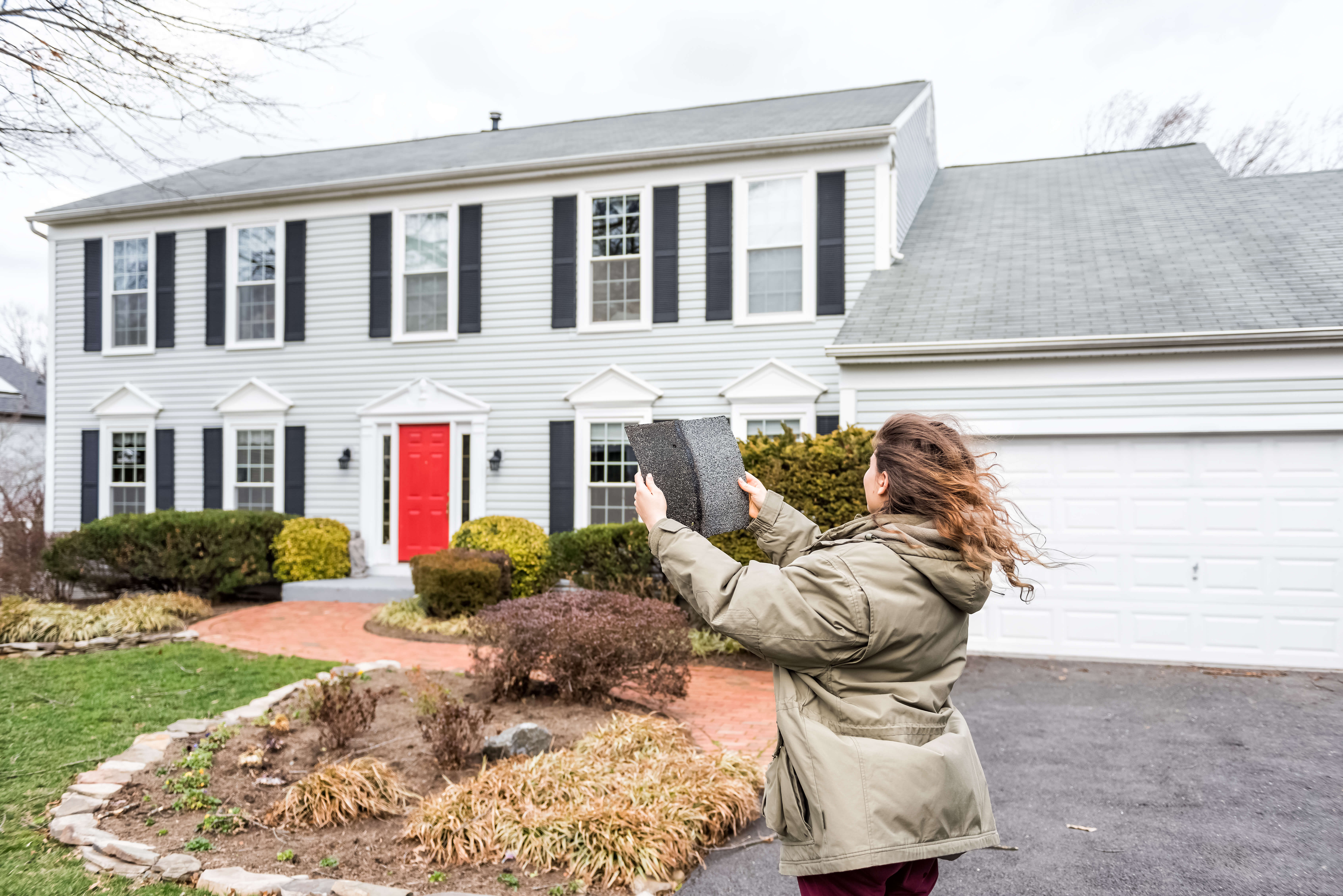 Sudden roof damage is a headache all around, and navigating the roof insurance claim process can be overwhelming. However, educating yourself about the process can make the whole thing less intimidating and ultimately protect you and your pocketbook.
Roof Replacement and Repairs: A Team Effort
First: Get an inspection. Conduct a professional roofing inspection before calling your insurance company. If you're lucky, the damage may not be extensive enough to justify an insurance claim. If you do end up filing a claim, your inspection will equip you with the knowledge you need to advocate for yourself as you deal with your insurance company.
Second: File a claim if needed. You will be assigned an adjuster who will perform his or her own inspection of your roof and provide an estimate for repairs. They should also present you with your first check. If you have a mortgage company, you'll send the check to them (sorry … making money on insurance claims is kind of a myth in this business).
Third: Get get started on repairs or replacement. As the job progresses, you'll work with your roofing contractor to identify "supplements." These are items that need to added to a claim because they were omitted in the original estimate. This is usually the case as items are discovered after work begins. Once all the project specs are accounted for and accurate, you will receive your second and final check from the insurance company.
Once your contractor has completed the roof repairs or replacement, you'll get your final warranty paperwork. Rogers Home Improvement roofing clients get a
manufacturer's warranty and a two-year workmanship guarantee
for added peace of mind.
What Does Homeowners' Insurance Cover?
Understanding your policy coverage starts with knowing whether you have an RCV or ACV policy.
Actual Cash Value (ACV): Some insurers provide full replacement cost for roofs (even old roofs), but this coverage is becoming less common. Insurance companies are quick to point out that your old roof isn't worth as much as a new roof. That's why the practice of insuring roofs for "actual cash value" as opposed to replacement cost is very common. For example, if your insurer uses a 30-year life expectancy for your roof and your roof is 20 years old when it is damaged, the roof repair claim probably won't be paid at the full cost of replacement. Every insurance company uses a different way to calculate roof depreciation.
Replacement Cost Value (RCV): These policies tend to be a bit more expensive and, as a result, policy holders enjoy full replacement coverage. With an RCV policy, you will be responsible for covering your deductible, and your insurance provider then will step in to cover the rest.
Your local residential roof repair experts should be able to help you review those items and create a game plan that works in your favor. Be advised that insurance carriers usually have a statute of limitations on when to use your claim money—usually about a year.
In addition to the insurance claim process, dealing with your mortgage company and insurance adjusters, and worrying about when (and how much) your insurance company will pay to replace the roof, you have to worry about possible additional damage to your attic or the interior of your home when water's getting in.
As we already said, if you suspect your roof has been damaged in a storm, contact your insurance agent to start a claim as soon as you can, but you'll also want to have a professional inspect any additional damage and provide a written estimate.
Most claims will cover the full amount for wind and hail damage on roofing, siding, gutters, and downspouts, but different policies cover different things. Your insurance adjuster will determine if and how much of the damage will be repaired under insurance. Being persistent will ensure your home gets repaired under your policy and will help you get your payment as quick as possible.
Homeowners' policies have different kinds of deductibles, each of which will apply in different situations. For example, a standard deductible applies for "all perils," per occurrence. A wind/hail deductible, which is often higher than the standard deductible, will only apply for wind or hail claims.
Wind and hail are the leading cause of homeowners insurance claims. A typical all-perils homeowners insurance policy covers the replacement of a roof, regardless of age, only if it is the result of an act of nature (like wind/hail, weight of snow and falling branches). Other "named exclusions" that might cause a roof leak to not be covered include:
Neglect
Mold, fungus, or wet rot
"Wear and tear" and deterioration
Settling, shrinking, bulging or expanding
Birds, vermin, rodents, insects
Remember: roofs that have exceeded their intended lifespan are usually not eligible for replacement because they fall under the general maintenance responsibility of the homeowner.
Watch for Policy Changes
As damaging storms become more frequent and severe, your insurer may reduce your coverage to avoid paying for roof replacement. Policies have been changed as insurers are less likely to cover roofs over a certain age (like 10 years). Sometimes they'll add a separate "hail deductible," which is subtracted from what you're paid on a hail claim. They may also exclude damage that's considered "cosmetic."
Paying for roof replacement means playing a waiting game, even if you have the best policy. To make sure you aren't hit with any surprises, be sure to review your insurance coverage every year or two. There may be an add-on for your policy that can provide better roof coverage so you'll avoid headaches when it's time to file a claim. But remember: the time to make changes to your policy is before you have a claim. After the roof is leaking, it's too late to change your policy.
A version of this article initially appeared on the 

Statewide

Construction LLC website. Statewide serves the Raleigh, North Carolina and the surrounding communities with home and commercial remodeling and roof replacements.