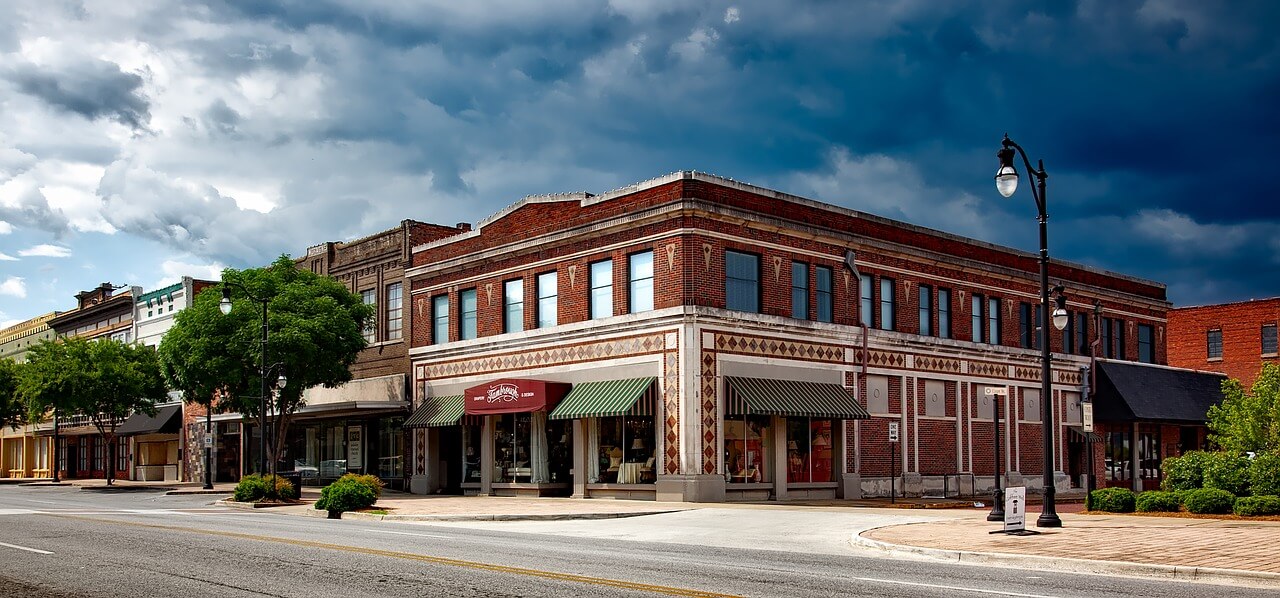 Roofing projects aren't only a concern for individual homeowners. Business owners can also be impacted by a roof in need of repair or replacement. If the thought of a long, expensive roof project causes you anxiety, take a deep breath and relax. Rogers Home Improvement is a leader in commercial roof repair in Terre Haute and the greater Wabash Valley area, and we're here to help explain what you need to know about keeping your business's roof in tip-top shape. Questions about commercial roofing? No problem. We've got you covered.
Signs Your Business's Roof Needs Repair
How do you know when your roof needs some attention? The first sign many business owners notice is a problem with the shingles. Over time, shingles age, crack, curl and become loose. These are all signs that your roof needs some work. Besides the negative impact on your structure's visual appeal or aesthetics, damaged shingles can lead to further interior damage that can be much harder to remediate and repair.
Damage caused by natural disasters and severe weather can also indicate a roof in need of repair. Check your roof after periods of melting snow, hail storms and heavy spring rains. If you see any discolored spots or damaged shingles, a repair or replacement may be warranted. (If your roof isn't slanted, you'll want to make sure you hire a contractor that's experienced in commercial flat roof repair, as flat roofs can require different approaches to repair and replacement.)
Lastly, if you notice signs of water intrusion or mold from the roof inside your business structure, call a qualified Terre Haute roofing repair company immediately.
Time to Repair or Time to Replace?
Does your business's roof need to be fixed or replaced entirely? It can be difficult to tell sometimes. Often, you can get away with replacing damaged shingles, but sometimes, nothing less than a full replacement will fix the problem. One way to be sure is to get an experienced licensed contractor to come out to do a full assessment. If the damage is confined to a few shingles, a repair job may be all you need to fix your business roof.
However, if the ceilings in your business show signs of water infiltration or if there's significant aging or wear and tear, there may be a great deal more damage that's hidden from view. If that's the case, a full replacement may be necessary.
Cost, the potential for business interruption, and sometimes aesthetic requirements (for example, clauses in your business lease agreement) may also weigh in favor of one option or the other. In any case, however, be sure to consider future repair or replacement costs. It may seem counterintuitive, but in fact, it may be cheaper to replace your entire roof now than to keep making repeated costly repairs in the future.
First Impressions Count, So Make a Good One
Does the facade of your business's brick-and-mortar structure really matter? Believe it or not, yes—it can matter a great deal!
The old saying "You never get a second chance to make a first impression" is just as true for businesses as it is for people. A shabby, discolored or damaged roof can make your business stand out in a negative way, discouraging first-time visitors and shoppers from giving you their business.
What would you think eating a delicious meal off a dirty plate? Probably not. A new or repaired roof might not seem glamorous, but it can have a big impact on your overall brand, customer acquisition, and ultimately your profits.
Call a Contractor You Actually Trust
As a rule, we always suggest relying on an experienced commercial roof repair company. Yet inexperienced contractors can often project a confident image that's persuasive to potential clients.
Start by looking for a contractor who will provide proof of licensing and insurance, as well as a list of satisfied past customers as references. Ask your friends, neighbors and coworkers who they recommend.
Also, consider whether the contractor seems easy to communicate with and is willing to answer your questions. You'll be working closely with this contractor over a period of time, so it's important to choose someone who's responsive and communicative.
Budgeting for Your Commercial Roof Repair in Terre Haute
Small businesses don't typically have huge cash reserves they can devote to building repairs. So whether you're budgeting for a repair or a full replacement, you may want to consider the different financing options available to your business, such as a commercial loan or line of credit. These kinds of lending products carry interest rates that can vary widely, so be sure your business can manage the repayment obligation before you make a final decision.
In addition, Rogers Home Improvement can help you repair your business's roof through our financing options. These options may be more convenient and beneficial for some small business owners, especially if you didn't budget for a major roof repair or replacement this year. We've helped Hoosier business owners get great financing for commercial roof repair in Terre Haute, and we stand behind our jobs with a two-year workmanship guarantee.
Need help with improving your business's roof? Let our team of experienced professionals help get your commercial roof in great shape. Give us a call today for a free estimate.