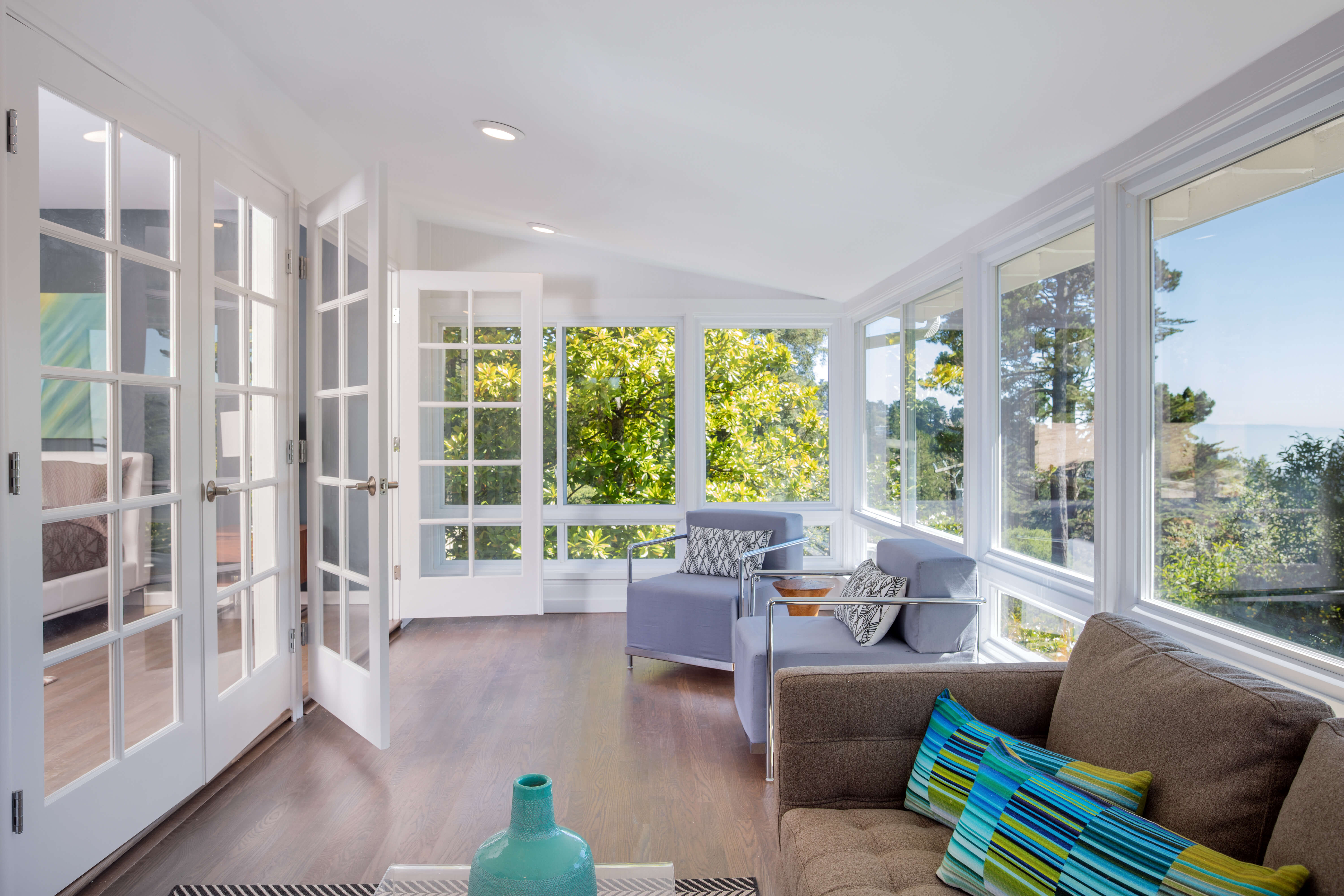 When the ice and snow melt, many homeowners find themselves looking for room for improvement in their houses. Spring is a great season to tackle some larger projects that you can enjoy all summer long and that will make a big difference long-term. As the weather starts to get warmer and you're wondering what to do with that tax refund check, here are a few home improvement suggestions for your own enjoyment and to increase your home's potential resale value.
Add a sunroom
A sunroom is a great addition to your home. The sunny addition will provide you with more living space, and a great way to enjoy that summer sunshine. Sunrooms (also called Florida rooms or garden rooms) can also add value to your home, and they often cost less than typical room additions. Use a sunroom to give you extra space while adding light and beauty to your home. Call home renovation contractors who know how to build an enclosed seating area you'll enjoy year-round.
Upgrade your deck or patio
Spring kicks off deck season, and it's easy to see why. A nice deck can offer a comfortable place to relax outdoors, and it's one of the easiest upgrades to increase home value. If this is the year you'll replace or upgrade your deck, you'll definitely want it finished before summer barbecue season hits. A professionally built deck costs only a fraction of a full room addition while still giving you more space to enjoy. A new patio will offer similar benefits, and both are appealing to potential buyers.
Install new, energy efficient doors or windows
While upgrading to energy efficient doors might not be as glamorous as other projects, it might be necessary, and it can save you money. Especially if you live in an older home, you could be losing a lot of energy through your windows. This can be especially difficult in winter, when it really drives up the cost to heat your home. According to Energy Star, replacing your windows could save you up to $465 a year, depending on what kind of windows you're starting with. To save on cooling costs, you'll want to tackle this project before the summer heat sets in. As an added bonus, new windows increase your home's value, and you can use this opportunity to spring for some fancier options that help beautify your space.
Add a garage
Whether you want to protect your car from the elements, add some much needed storage to your home, need a workspace for DIY projects, or all three, a garage might be your answer. If your home doesn't already have a garage, now is a great time to consider building the garage of your dreams.
Add an additional room
If the above projects don't quite give you the space and flexibility you're looking for, it might be time to consider a full room addition. You may find that a growing family means it's time to add another bedroom and bathroom. Or maybe new interests have left you wanting a room for yourself, such as a craft room, music room, or home gym.
If you're looking to make some big changes this season, our home improvement experts have been serving the Terre Haute, Wabash Valley, and Eastern Illinois area for over 25 years, and we're here to help. Ready to get started? Get in touch for a free estimate.