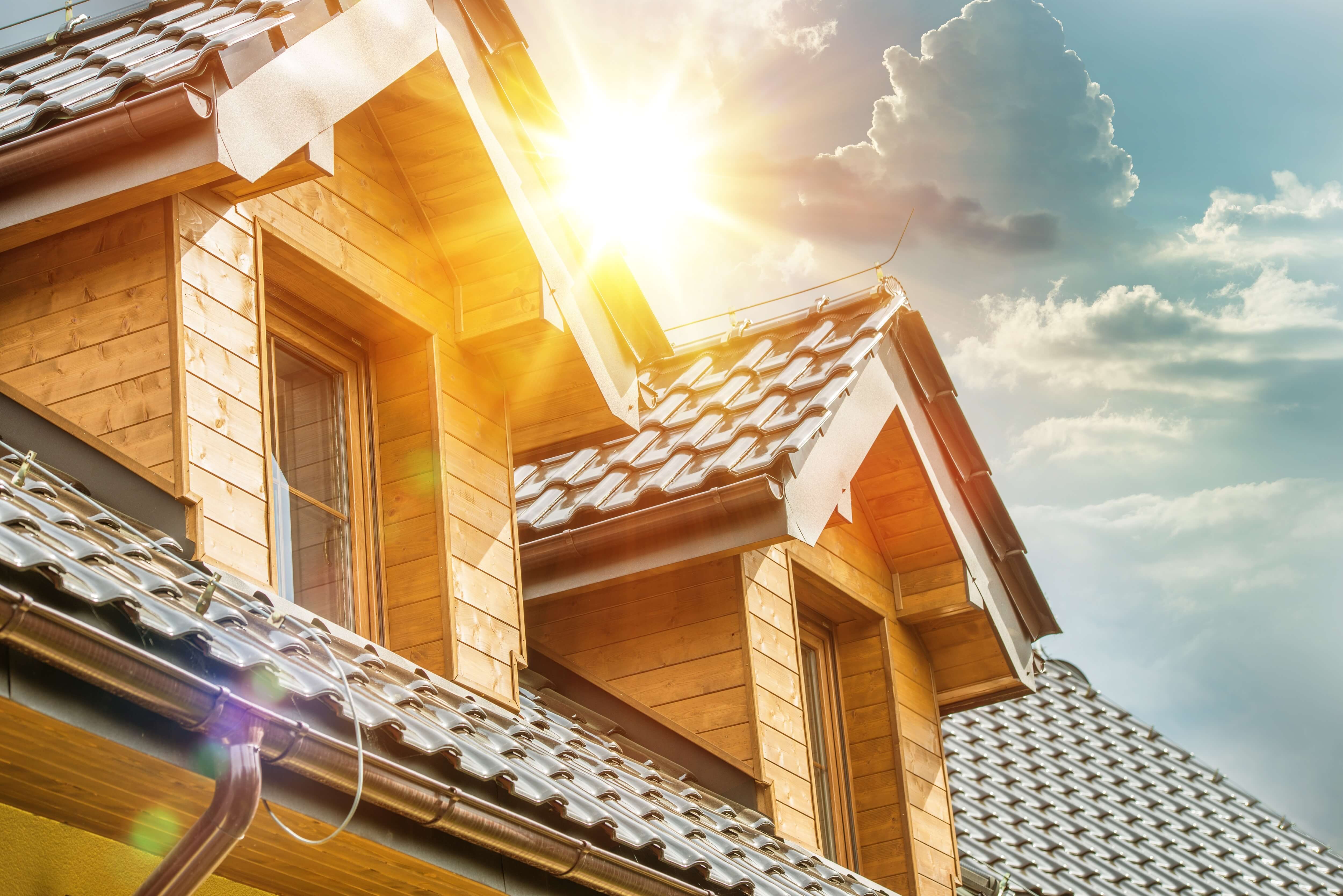 On the surface, a roof might just seem like the top of a house, but a well-functioning roof is made up of many components all working together to keep the elements out, allow for ventilation, and hopefully make your home a little more energy efficient. All roofs need replacing eventually, and getting a new roof can be a big undertaking.
Our Terre Haute roofing experts advise that after 20-25 years (depending on climate and roofing material) your roof may have run its course. However, it's also a wonderful opportunity to make some much needed upgrades, many of which will save you money in the long run!
If it's time to replace your roof, it's also a great time to consider a few upgrades. If you have an older roof, there are some options available to you now that weren't there when it was first installed. It's easier to make these changes while you're already having the roof replaced, and they could improve the look, resale value, and energy efficiency, of your home.
Replace your gutters
Older gutters can be unsightly, but they are often also damaged, out of alignment, or leaking. If your gutters are as old as your roof, now is a great time to replace them. Additionally, today's gutter systems are typically seamless (which helps prevent leaks) and some are also designed to be maintenance free!
Invest in new, energy efficient shingles
Reflective shingles are a great way to keep your roof cool, and save on cooling costs. Today's reflective shingles are different than the older ones (which only came in white or light colors) because the granules on the shingles reflect the light and release the heat. Depending on your climate, you could save 7%-15% on your cooling costs.
Choose shingles to compliment and beautify your home
While updating your roof may seem like a purely utilitarian project, your roof is also part of the overall aesthetic of your home. Take this opportunity to really explore your many options as far as shingles go. Whatever you choose will be with you for the next couple of decades, so it may as well be high quality and add style. Additionally, new high quality shingles can improve your home's resale value, making them a good investment as well.
Install an airtight chimney cap
In the winter, warm air escapes from your chimney, which can be a massive energy drain. An airtight chimney cap fits over the opening of your chimney and keeps that warm air in while your fireplace is not in use. It can be opened when you want to have a cozy fire, allowing you to enjoy the functionality of your fireplace. These units can usually be installed while your roof is being worked on.
Update your ventilation system
Just like gutters and shingles, roof ventilation systems have come a long way. It's easy not to think much about roof ventilation, but if you've ever been in a steamy attic in the summertime, you know it's important. Talk to your roofing contractors about installing ridge vents across the length of your roof. They're more effective than the small air vents of the past, which will keep your whole home cooler in the summer, and they're barely visible from the street.
If you're ready to look into a new roof, now is a great time to get in touch with our Terre Haute roofing experts to talk about potential upgrades. Give us a call for a free estimate.