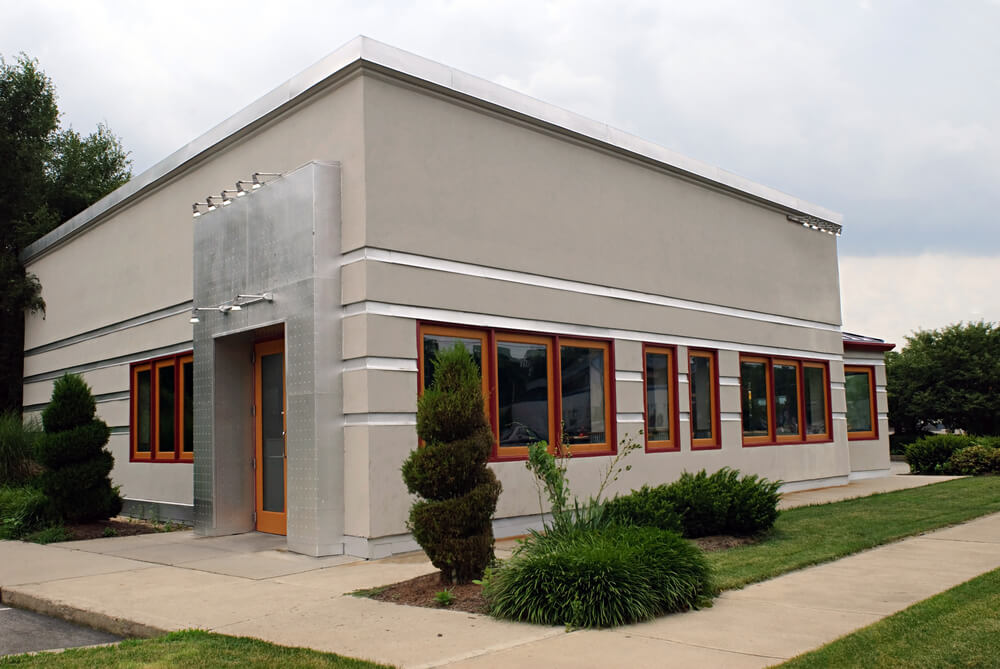 A new roof is a major investment for any business, large or small. As a business owner, we know you take pride in attention to detail and making a good first impression. At the same time, you need to be frugal and wise with your money. That's why it's so important to know when it's the right time to replace your commercial roof, and it's vital to work with a contractor who will help you get the most value for your dollar. Whether your business is ready for a new roof this year or a little further down the line, we're here to walk you through the process of commercial roofing in Terre Haute. Your roof does so much for your business, from protecting it from the elements to making that great first impression, so let's make sure it gets the care it deserves.
Is it time for a new roof for your business?
No one wants to invest in a brand new roof when it's not necessary, so the first step is always to figure out whether a new roof is needed. The average lifespan of a roof can vary pretty widely based on the style of roof and the materials used, and weather damage and other factors will affect it as well. You don't need to wait until your roof is leaking to figure it out. In some cases you may be able to walk around the perimeter of your business to get a good idea of how damaged the roof might be.
However, keep in mind that damage isn't always obvious, especially to folks without roofing experience. Most commercial roofing companies will come out to do a roof inspection, which can ease your mind if you're unsure. Look for a business roofing expert that offers free estimates for a roof repair or replacement project.
Replacement or repair?
Some roofing problems can be handled with repairs rather than a full-scale replacement. Again, the type of roofing matters a lot here. For instance, if your business has a shingle roof, similar to the one you likely have at home, it may be possible to simply replace broken or damaged shingles. This is especially true if there's been minor damage in a recent storm. Something like commercial flat roofing is an entirely different system, and in many cases the entire roof may need to be resealed. A good commercial roofing company will be able to help you determine when repairs will do the job.
Value of a new roof for your business
Of course, sometimes it really is necessary to completely replace a roof. Or you may be ready for a roof upgrade. Remember that your roof doesn't only shield your business from weather and sun, it's also usually the first thing new and prospective customers see. The physical appearance of your building is a form of marketing in and of itself, and you want it to reflect positively on you and your business. A well-maintained structure sends a message, and when people see the care you take with your building, they're more likely to have faith that you'll give your customers the same attention. When you invest in new commercial roofing in Terre Haute, you really are investing in your business's future.
Small-business strategies
Everyone's on a budget, and this can be especially true for small businesses. Part of why it's so important to understand when you need a new roof is because commercial roofing can be expensive. Remember you get what you pay for—you're most likely making an investment that will last for the next 10-20 years (or more). Don't be afraid to talk with your commercial roofing company about your budget, and about financing options.
If you choose to trust Rogers Home Improvement with your commercial roofing project, we offer financing through EnerBank, America's home improvement lender of choice, for homes and businesses across Terre Haute and the greater Wabash Valley. With loans available from $1,000 to $45,000, we'll help you work within your budget, and get the new roof your business needs and deserves.
Trusted commercial roofing in Terre Haute
You don't want just anyone installing your business's new roof. When choosing between commercial roofing contractors, it's important to choose someone you can build a relationship with and really trust. You want a commercial roofing company that comes highly recommended and has roots in the area.
Rogers Home Improvement has been a go-to company for home improvement and commercial roofing in Terre Haute and the greater Wabash Valley area for more than 25 years. We pride ourselves on a job well done, and that's why we offer a two-year workmanship guarantee on our jobs. We know how important your business is to you, because we're business owners too. When you need a new roof, we'll be here to help.
Ready to start a new project? Don't wait. Give us a call to discuss your commercial roofing project.