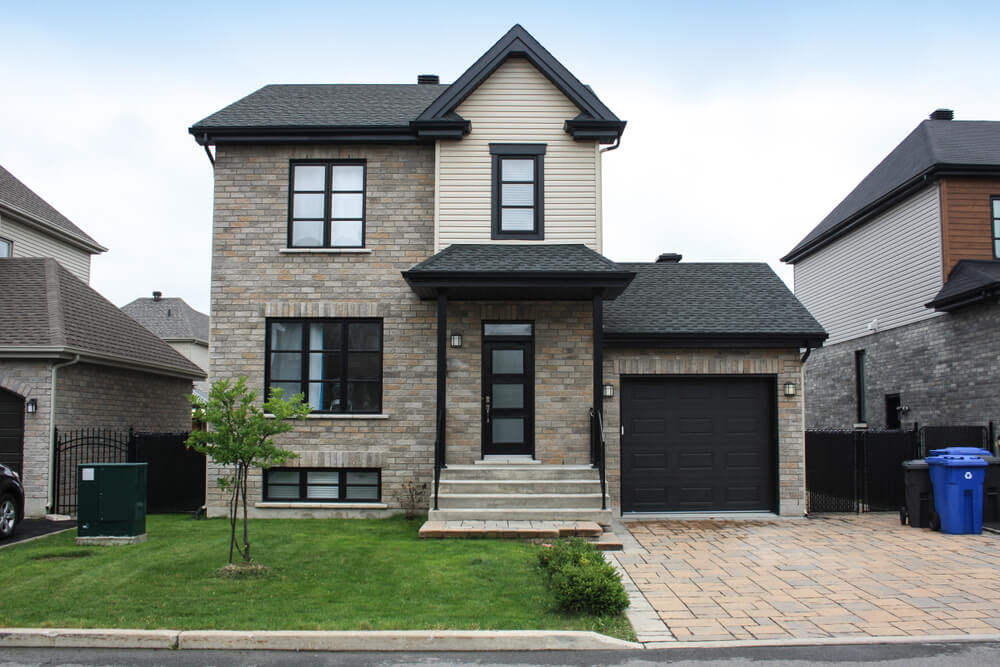 New year, new roof. As we head into 2020, you might be making lists of resolutions and goals for yourself. Maybe this is the year you'll drink more water, eat more vegetables, or finally make that big career change. Don't forget to add your house to that list, too! A new decade is a perfect time for a fresh start.
There are plenty of home improvement projects worth tackling in the new year, from a master bathroom upgrade to finally making the switch to energy-efficient doors and windows. And while it's not quite as glamorous as a kitchen remodel, a new roof is still a smart (and necessary!) investment in your home.
Looks for a New Roof in Terre Haute
Thinking about a home makeover for 2020? We headed to Houzz, one of our favorite spots for home improvement inspo, to see what's happening around the country when it comes to new roofing trends, classic looks, and attention-grabbing projects. Take a look at what we found below.
Rustic Dreams
Keep in mind that the shape of your home and the size of your roof are an opportunity to show off a particular style. For instance, this three-story rustic wood home boasts a huge clipped gable shingle roof that immediately draws the eye.
Modern Metal
Here's a great example of a how a metal roof can look modern and add a wow-factor to a home's aesthetic. The pairing of the metal roof with the stone exterior gives this house a beautiful, unique look and excellent curb appeal.
Contemporary in 2020
We're impressed by the ultra modern look of this large metal gabled roof and the futuristic feel it gives this contemporary home. Plus, look at that pitch!
Give Green New Meaning
Whoa! Check out this vegetated rooftop from a home in Maine. The alpine seedums planted on the roof provide a unique way to help with storm-water management.
Recycled Rubber
The shingles on this modern home were made with 80% recycled rubber for a eco-friendly impact. If you're looking for something trendy and environmentally conscious, this is something to consider! In addition, you might consider other energy-efficient home upgrades for money-saving benefits in the new year.
Don't Forget Classic Looks for a New Roof
Make a Classic Statement
You don't need to do something "out there" to make a statement with your home's exterior. In fact, you can make a statement lots of different ways. For example, we love the classic aesthetic of this home and the way the contrast of the dark roof with the white brick gives this beautiful house a bold, eye-catching look.
Headed into 2020 with big ideas for your home? Let's plan your next home roofing project. We offer financing options, a two-year workmanship guarantee, and dedicated service to our Terre Haute customers. Give us a call.