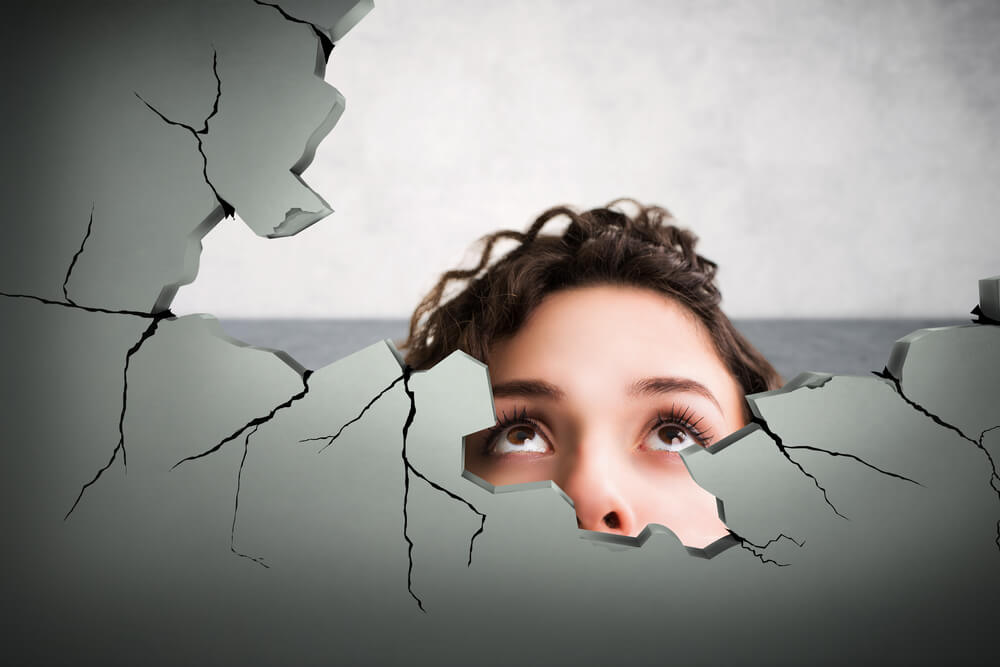 Home improvement projects can be exciting, but there's also a lot that can go wrong, and you may be living with the results for years or even decades. No one wants their home project to turn spooky. Whether you're calling a home improvement contractor or doing a DIY repair, here are the mistakes to look out for to help you avoid disaster.
1. Trying to DIY projects that really require home improvement contractors.
If you're a handy homeowner, chances are you'll want to do a few things yourself around the house. That's fine, we know there's real satisfaction in fixing something in your own home. However, there are a few things that should always be left to the professionals, and depending on your skill-set, experience, and comfort level, you may be better off with a reliable home improvement contractor for many jobs.
Electrical work, for example, can be dangerous when done by an amateur. Plumbing is also highly specialized and older homes especially require the knowledge or a professional. Roofing can also be dangerous, and an experienced Terre Haute roofer will get the job done right the first time.
What could go wrong? You could end up spending more money in the long run when you were looking to save some cash. If you need to buy a lot of expensive tools for a one time project (tools home improvement contractors already have on hand), that may negate your savings. If you make a mistake and need to hire a professional to clean it up, you're paying twice. But the scariest thing is the risk of danger. No one wants to fall off a roof, and a faulty wiring job can become a fire hazard for your entire family.
2. Not setting a realistic budget.
Before you can stick to your budget, you need to know what it is. That means both not going overboard on fancy and expensive materials that don't necessarily do much for your home, and not trying to do things so cheaply that your home improvement project isn't much of an improvement. If you're doing the project yourself, you'll need to carefully calculate the cost of materials and tools. If you're hiring a home improvement contractor, you can use their quote to help set your budget. Many experts believe you should add 20-30% to whatever your anticipated cost is to cover additional unexpected expenses.
Under no circumstances should you go into a project without a budget.
What could go wrong? You could run out of money, for one. Or you could easily spend way more than what was actually needed. If you have a project on the horizon and are setting your budget, keep in mind that we offer convenient home improvement financing options.
3. Going with the cheapest home improvement contractor.
It's a good idea to get quotes from at least three contractors for each project. If you need a Terre Haute home improvement contractor, we hope we're on your list. But once you've got your quotes, how do you choose your contractor? We're all on a budget, and it can be tempting to just go with the lowest price tag, right? But it's best to choose your contractor based largely on expertise and experience. A good job doesn't have to have the highest price, but you always want a reliable home improvement contractor to get the job done right.
What could go wrong? Everyone knows the old saying, "You get what you pay for." DIYers aren't the only people to make mistakes. An inexperienced or corner-cutting contractor may leave you with a poorly done job, and then you have to decide if you want to live with it or pay a more qualified professional to fix it.
4. Putting off your project until it becomes an emergency.
When something in your home needs repaired or replaced, it's often best tackle the job as soon as you can. While cosmetic changes can be put on hold until your budget or schedule allows, many projects shouldn't be postponed. If your roof is past its prime, don't wait until it's raining in your living room to take action.
What could go wrong? The big risk here is additional damage to your home. A leaky roof or pipes can cause costly water damage and even mold. And most problems tend to get worse over time.
Ready to tackle your next home improvement project the right way, with no surprise scares? Give Rogers Home Improvement a call today for a free estimate, and we can help you avoid a DIY disaster.