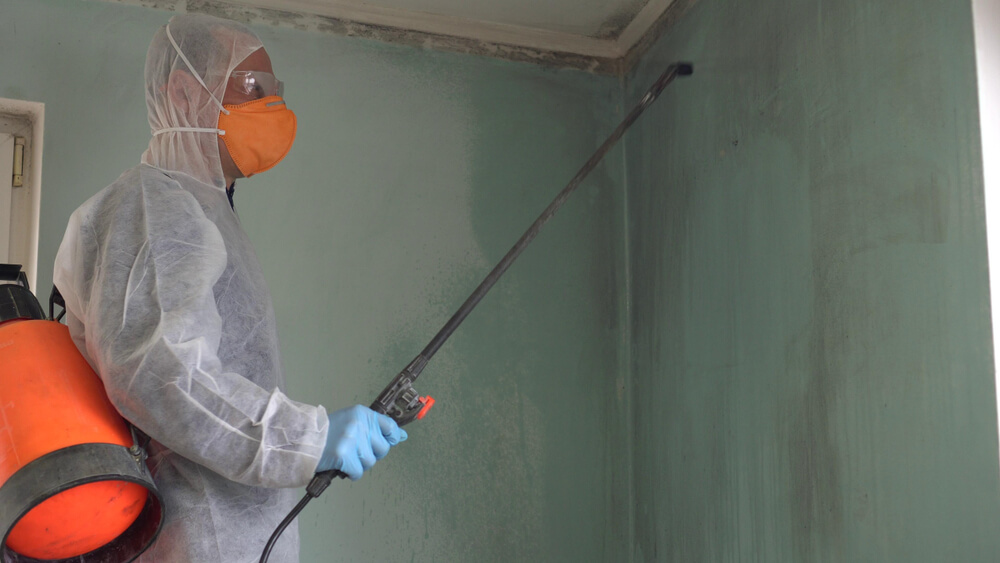 We've covered mold here at our Roger's Home Improvement blog multiple times, whether it's how to keep mold from your
bathroom
and your
basement
, how to tell if
your roof has a mold problem
, and when it's time to call in a professional for
home mold remediation services
. Today, we're covering home mold inspections and testing for our customers and neighbors in Terre Haute and the Wabash Valley.
If Your Home Smells Musty, Get a Mold Inspection and Testing
One of the tell-tale signs of mold in your home includes a distinct musty smell. If you can smell this in your space, it's time for you to get a mold inspection. The first few questions that pop into your mind might include:
How much does a mold inspection cost?
Can I get a free mold inspection?
What's the difference between a mold inspection and home mold testing?
Who's the best Terre Haute mold inspection company?
Not to worry; we're here to answer these questions and more for you.
How Much Does Mold Inspection Cost?
If you call Rogers for your home mold inspection needs, you can generally expect us to arrive at your site within 48 hours to perform a visual mold inspection on your residence. At Rogers, our visual mold inspections are free of charge for everyone in the Wabash Valley. If we discover mold during our inspection, our next step is to collect samples for a testing. We require a minimum of two test samples, and these currently cost $125 each.
Home Mold Inspection and Testing, What's the Difference?
A home mold inspection in Terre Haute typically includes a visual look around the home. This is an important first step in the mold removal service, as it helps us get an understanding of how bad the mold problem might be. If we see visible signs of mold, then the next step is to test the mold to get an understanding of what we're dealing with.
Mold Testing Has Some Costs, but It's Well Worth It
The purpose of testing your home for mold is to determine the air quality of your home and what type of mold might be hiding in your space. Mold in your home impacts the air you and your family breathe in daily. Breathing in this poor quality of mold can have
terrible health consequences
. After a test is complete and results have been given, then it's time to take the next steps. These steps are determined by the results of the test and vary in their level of involvement. Most often, they include immediate home mold remediation.
A Positive Mold Test Means It's Time for Mold Remediation
Home mold remediation can mean many different things. It might include drywall and carpet tear outs, renovation to your structure, or emergency and non-emergency board ups. If remediation is required, then you might be able to get your homeowner's insurance to cover the necessary work. Help from your insurance company to pay for mold remediation is usually dependent on the cause of the mold in your home. Our team can help you navigate the process of dealing with your insurance company if you need it. Think you might have a mold problem that needs to be addressed by a team of professionals in the home improvement space?
Call us today
to handle your mold inspection, mold testing, and mold remediation needs.