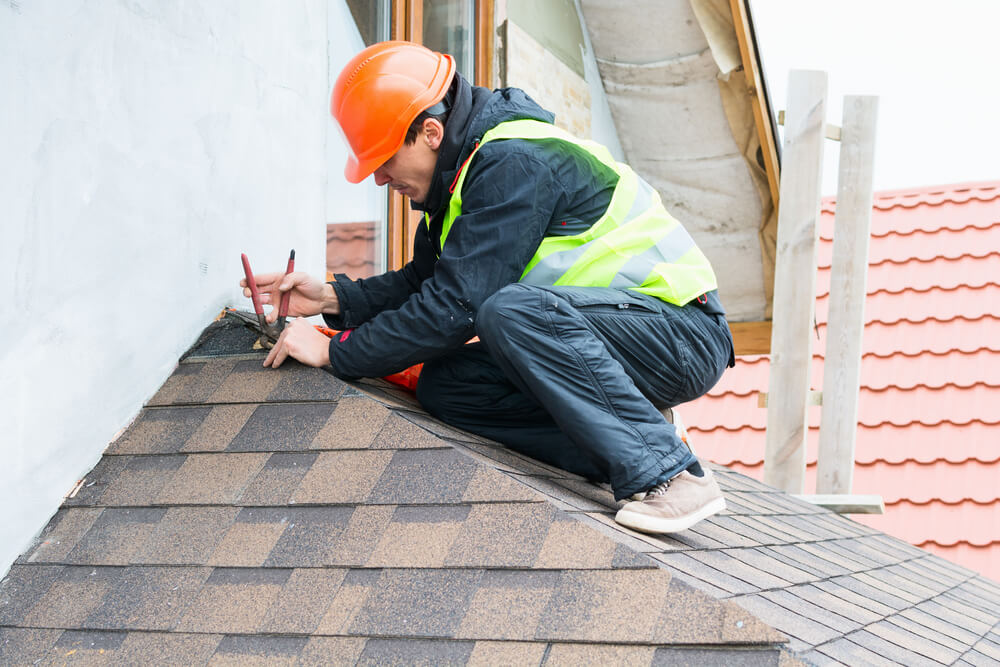 Like with any home improvement project, when it's time to replace the roof of your home or business, you'll be looking for the most value for your money. At the same time, you want a high level of experience and quality in your roofing contractors to ensure the job is being done right.
You may be confronting a significant leak, a fallen tree, or storm damage, which means you might not have time to budget in advance for a new roof. Or you may be looking to schedule a planned replacement but are working with a limited budget for your project.
No matter what your situation may be, there are a few steps you can take to find affordable roofing options in Terre Haute.
Don't Wait
Like with any home improvement or major renovation project, allow as much time as possible to plan for what's ahead. If you start to see signs of wear and tear on your roof and know a replacement is coming in the next few years, start talking with contractors now, getting estimates, and setting aside a budget for your project.
Understandably, sometimes roof replacements occur because of an emergency (such as damage during a storm), and in that case there are other options for affordable roofing as well.
Think About Materials
The material you choose for your roof can have a big impact on the cost of the job. While a slate roof looks gorgeous and boasts longevity, it's not necessarily a budget buy. To keep costs down, choose a more affordable roofing material like asphalt shingles.
Asphalt is affordable, durable, and available in a range of colors, making it the most popular roofing material on the market today.
Get the Job Done Right
The contractor you choose also plays a big role in the cost of your roofing project. You want a team you can trust, who comes recommended by others locally, and who won't nickel and dime you. You also need roofing professionals with experience. An experienced team knows how to replace a roof efficiently and effectively, which keeps labor hours in check. This also helps prevent errors and mistakes that can become costly down the line.
At Rogers Home Improvement, we have more than 25 years of experience replacing roofs for homes and businesses in the Wabash Valley area.
Consider Financing
The reality is that not everyone can afford to pay out of pocket for a new roof, no matter how budget-friendly the job might be. In that case, consider financing your home improvement project. We offer home and business owners convenient financing options for their projects, from a new roof to a home remodel and more.
Ready to replace your roof? Give us a call for a free estimate.